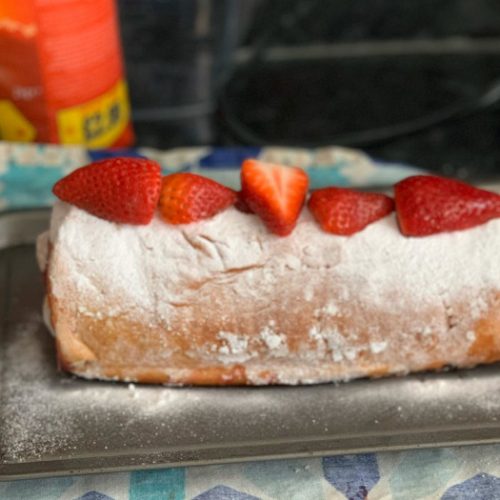 Print Recipe
Deliciously Moist Swiss Roll Recipe
A bite of this melt-in-the-mouth-good dessert is all you need to brighten up your day!
To make a swiss roll, first, beat the eggs and sugar together for 5 mins with an electric hand whisk until thick and pale.


Gently fold in the flour in two batches using a large metal spoon.


Meanwhile, heat oven to 180C/160C fan/gas

Grease and line a 16 x 28cm Swiss roll tin with baking parchment.

Pour the mixture into the tin and gently ease into the corners.

Bake for 10-12 mins until golden and firm. Be careful not to over-bake, or the sponge will break when rolled.

While the sponge is baking, sprinkle 2 tbsp sugar over a square of baking parchment.

Turn the baked sponge onto the sugared paper. Peel off the lining paper and roll it while it's still warm. This is the most important step as this makes sure that the sponge doesn't break when it's being rolled. Rolling when it's warm ensures that the sponge retains the muscle memory of being rolled up.

Let it cool down in it's rolled form.

Once it is cooled, unroll it and spread the jam and roll it back up.

Let it set in the refrigerator for an hour.

Cut the slices up and lo and behold you have it ready!