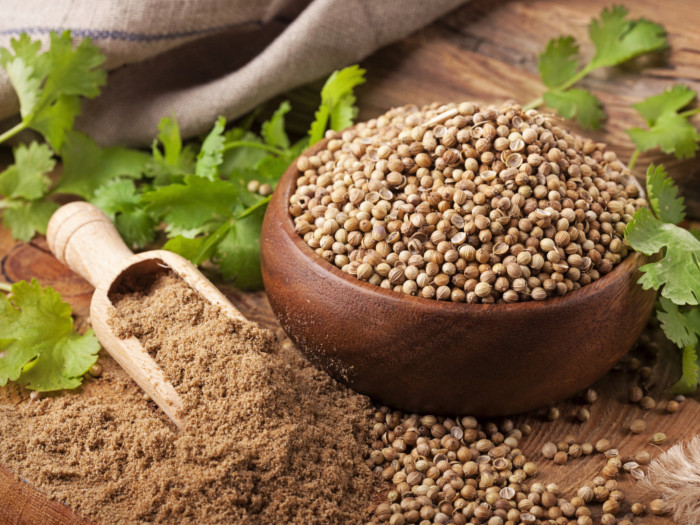 Print Recipe
Homemade Coriander Powder Recipe
An easy way to stock up freshly ground coriander powder at home!
2

cups

of fresh coriander seeds
To make freshly ground coriander powder, take a cup of aromatic, fresh coriander seeds and dry roast them till they turn a shade darker and give out a distinct earthy and somewhat citrusy aroma. This goes to show that the seeds are well-roasted and perfectly ready to be blended.

Thereafter, allow them to cool a little before using a spice blender or a pestle to grind them into a powdered form. It is best to prepare the powder in batches and use it accordingly than making it in bulk and storing it for a long period of time. This way the freshness remains intact.

Adding a pinch of this powder to curries or other dishes in question will give the dishes a characteristic mild and earthy flavor. Coriander powder goes well with bell peppers, onions, tomatoes, and potatoes. They also pair well with other spices like cumin, chili, turmeric, cinnamon, and curry powder.
Always remember that freshly ground homemade coriander powder has a longer shelf life and remains fresh for a longer duration. They contain no additives or preservatives and eventually enhance the overall flavor of the food. 
If you have to store it, it is advisable to do so in an airtight container and keep it in a cool and dry place. This way the powder will remain fresh for 6 months.