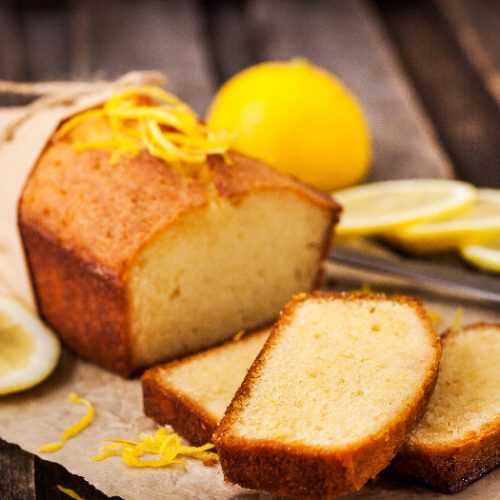 Print Recipe
Simple & Moist Lemon Cake Recipe
Enveloped in a luscious fluffy base and garnished with rich cream, this lemon cake beauty stands up to its other counterparts with finesse!
Preheat the oven to 175ºC. Take a 9-inch square baking pan and grease it with butter.

In a bowl, beat butter and sugar together using an electric mixer. Beat in some eggs and vanilla extract until the batter is light and fluffy.

In a separate bowl, sift all-purpose flour and baking powder together, and add to the creamy mixture.

Now, pour in lemon zest, milk, and lemon juice, and whisk until you achieve a rich consistency. With a spatula, empty the mixture into the greased pan.

Put in the preheated oven and bake for 45 minutes to 1 hour until golden brown and a toothpick comes out clean.

Let it cool for 15 minutes. Transfer the cake onto a cooling rack. Garnish with icing and let dry before serving.
You can use buttermilk by combining 1/2 cup milk with 1.5 teaspoon lemon juice or white vinegar. Let the mixture sit for a few minutes until it starts to curdle.
It is good to beat the sugar and butter for long as it incorporates air into the batter, making it fluffier and tender.
The cake will also taste great with orange juice or lime juice.