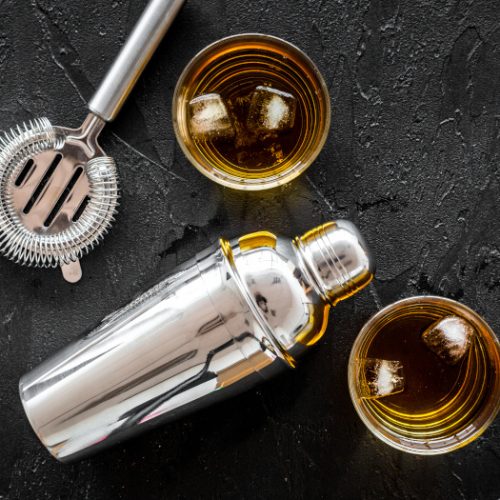 Print Recipe
New Orleans Vieux Carre Recipe
Invented in the Big Easy, the Vieux Carre is a classic cocktail. Sweet and bitter with a lovely smoothness, this cocktail is meant to be savored slowly.
Measure out all the ingredients (apart from the garnish) in a pitcher.

Add the ice and stir briskly till blended.

Strain into a cocktail glass or an old-fashioned glass. Make a small vertical incision at the bottom of the cherry. Place it over the rim of the glass and serve!