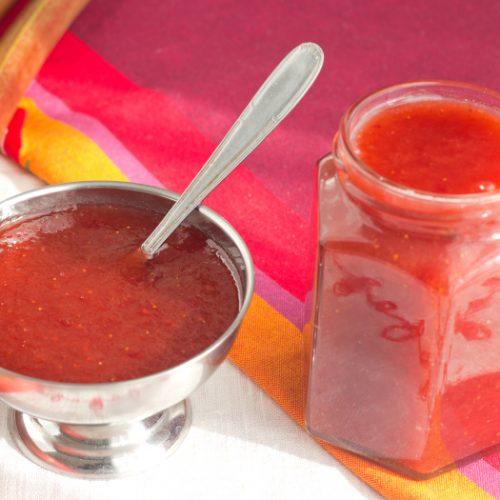 Print Recipe
Deliciously Tangy Rhubarb Sauce Recipe
This rhubarb sauce is an easy way out to make the most of your dessert toppings!
In a medium saucepan, add rhubarb, 1/2 cup water, and granulated sugar. Let it simmer over a medium-high flame and then reduce to medium-low.

Simmer for about five minutes until rhubarb is tender. With an immersion blender, puree it, or mash it with a potato masher if desired. Taste and check if additional sugar is required.

Now, combine equal parts of water and cornstarch and stir into the hot sauce, whisking it continuously until it thickens. Continue adding cornstarch mixture until the sauce reaches the desired consistency.

Serve it warm or refrigerate until chilled.
Try different variations with strawberries, cherries, or blueberries. 
You can substitute frozen rhubarb for fresh rhubarb.