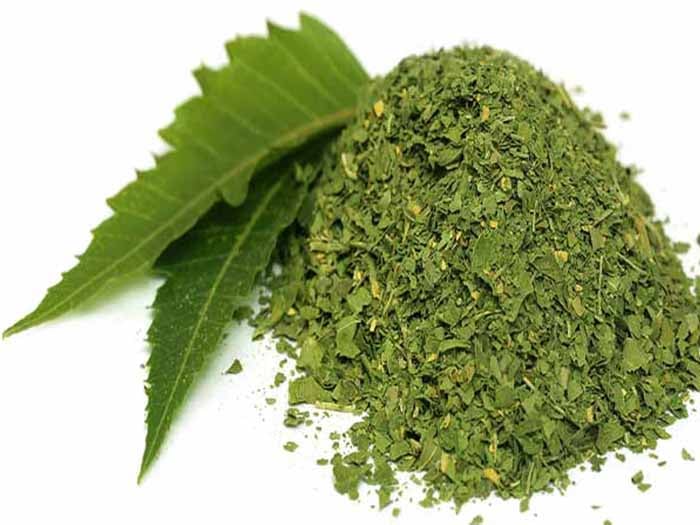 Print Recipe
Make Your Own Neem Powder: Easy Recipe
Neem powder can be used for face packs or home-made hair care products.
Collect a handful of neem leaves. Make sure they are free of chemicals and pesticides; 100 percent organic leaves are recommended to make the herbal powder.

Wash it well under running water. You can hold the stalks upside down in the kitchen sink to let the water drain off easily.

Remove the leaves from the stalks and pat it dry with a kitchen towel.

Take a baking tray lined with parchment paper and place the leaves on it.

Dry it for a couple of days in the shade. Do not dry under direct sunlight as it may decrease the nutrient content of the neem leaves.

The leaves should feel crisp and dry on the touch after being dried. You can keep it for a day more if you feel they are not dry enough.

Grind the leaves in batches in a coffee or spice grinder till you get a fine powder.

You can pass it through a sieve to get a smooth powder, or you can skip the step.

Store the neem powder in an airtight container and keep it in a cool, dry place away from sunlight.