People with metabolic syndrome are generally advised to eat lesser and exercise more. The conclusions of a new study are making some more specific additions to this. A new study suggests that people with conditions such as diabetes and heart disease, or at such a risk, should restrict their food intake to a 10-hour window during the day.
The study was conducted jointly by scientists at the Salk Institute and the University of California San Diego. It involved 19 participants who were diagnosed with metabolic syndrome, a set of multiple conditions which puts you at a risk for conditions such as diabetes, cardiovascular disorders, and more. These participants reported their eating window to be 14 hours per day. [1]
For the purpose of the study, participants were required to log their food habits. This was done by 86 percent of the participants, indicating high compliance. When required by intervention to limit their eating window to 10 hours during the day, somewhat akin to intermittent fasting, breakfast and dinner were not skipped.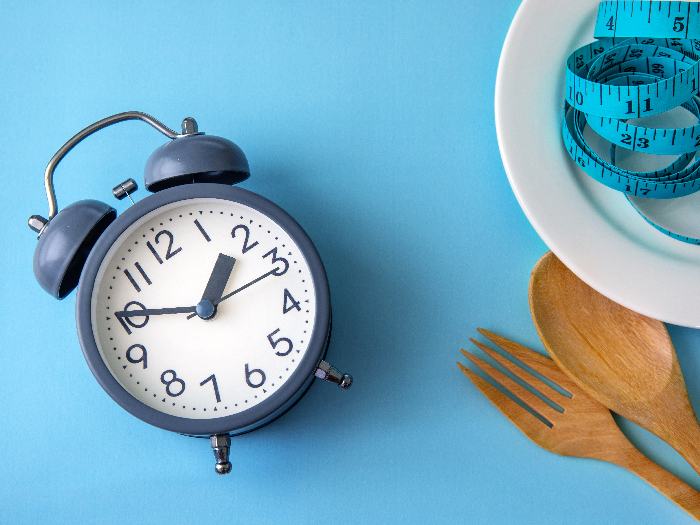 "Eating and drinking everything (except water) within a consistent 10-hour window allows your body to rest and restore for 14 hours at night. Your body can also anticipate when you will eat so it can prepare to optimize metabolism," says Emily Manoogian, the paper's co-first author. "We wanted to know if controlling the timing of food intake to support circadian rhythms would improve the health of individuals that were already being treated for cardiometabolic diseases."
It was found that a 10-hour time-restricted eating intervention, paired with medications, showed positive results with regards to weight, abdominal fat, blood pressure, and cholesterol. Previous research by the team at Salk also found that time-restricted eating supports the circadian rhythm of the body, improving the overall health of the individual.
The results of this study have been recently published in the journal Cell Metabolism. [2]