It's time to bid goodbye to the age-old anti-aging cream and welcome facial yoga to get that younger looking skin.
You may be aware of how exercise and yoga help your body stay fit and healthy. That's not all. A study published in JAMA Dermatology now reveals that performing facial yoga for 30 minutes every alternate day helps to tone up facial muscles, ultimately making you look 2 to 3 years younger. [1]
"The exercises enlarge and strengthen the facial muscles, so the face becomes firmer and more toned and shaped like a younger face. Assuming the findings are confirmed in a larger study, individuals now have a low-cost, non-toxic way for looking younger or to augment other cosmetic or anti-aging treatments they may be seeking," said Dr. Murad Alam, study lead author and vice chair of dermatology at Northwestern University Feinberg School of Medicine. [2]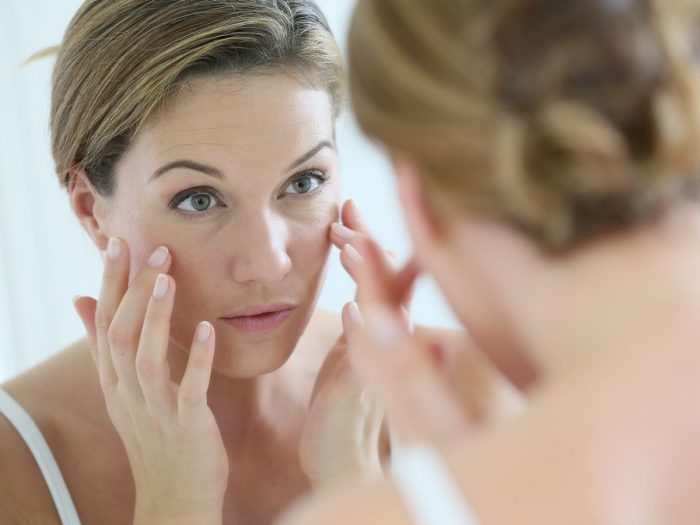 Of the 27 middle-aged 40 to 65-year-old women who enrolled for the study, 16 of them actually participated and performed all the activities. The participants underwent 90 minutes personal training where they were taught 32 distinct facial exercises from Gary Sikorski of Happy Face Yoga, who is a co-author of the study. They were later asked to perform those exercises at home for 20 weeks. They had to start with half-an-hour daily sessions for the first eight weeks and every alternate day for the rest of the weeks.
In order to determine the results, two dermatologists were shown the photographs of all the participants at 3 different stages – at the beginning, at week eight and at week 20. The dermatologists rated 19 features of the face, particularly noting that upper cheek and lower cheek fullness, was significantly enhanced as a result of the exercises. On an average, the rating showed approximately 51 years at stage one, 49 and 48 at stage two and three respectively. "That's almost a three-year decrease in age appearance over a 20-week period," Alam said.
According to Orbis Research, the global anti-aging market was a whopping $250 billion in 2016 and is expected to overshoot the $300 billion mark by 2021. The benefit of facial yoga is that it is extremely cost-effective with absolutely no side-effects, and doesn't demand you to suffer knife and laser pain. [3]
Don't worry about the budget. Go ahead and start applying the new anti-aging cream- Facial Yoga!