Tea drinkers, you've got one more reason to rejoice about your favorite beverage!
This International Tea Day 2017, researchers give you an extra reason to enjoy that hot cup of tea as drinking hot tea is now linked to lowering the risk of developing glaucoma.
Lowering glaucoma risk is next in the growing list of hot tea health benefits. In a study released in the British Journal of Ophthalmology, researchers have linked drinking at least one cup of hot tea daily to lowering the odds of developing a serious eye condition, glaucoma. [1]
Glaucoma is a group of diseases that damage the eye's optic nerve due to fluid pressure build-up. It has been identified as the leading cause of blindness across the globe. Currently, it affects 57.5 million people worldwide, which includes 2.2 million Americans, according to National Institutes of Health. The count is expected to increase to 65.5 million by 2020. [2]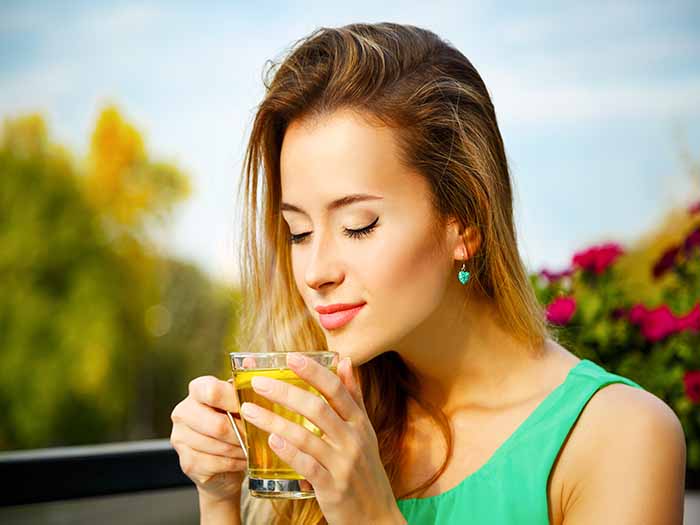 The study done by the researchers from the University of California, Los Angeles intended to see the connections between different beverages and glaucoma. They performed this study by taking into consideration the data from the 2005-2006 National Health and Nutrition Examination Survey (NHANES) in the US. This is a nationally representative annual survey of about 10,000 people who have given interviews, physical examinations, and blood samples, designed to gauge the health and nutritional status of US adults and children. This year, it also included eye tests for glaucoma which was prevalent in 1678 individuals.
The review of questionnaires from these participants revealed unexpected results. Interestingly, no significant associations were found between the consumption of coffee, iced tea, decaffeinated tea and soft drinks, and glaucoma risk. However, participants consuming one cup of hot tea daily had 74% decreased chances of having glaucoma than those who did not consume hot tea.
It is important to note that although the study shows the link between drinking hot tea and lower glaucoma risk, it does not prove that tea prevents the disease. While the study results show a link, the researchers said that further investigation will be needed.
So, what are you waiting for? Go ahead and grab that hot cup of tea, now.