Fewer hours of sleep in infants found to be a cause of infant obesity.
Obesity in infancy invites a bunch of health diseases for later years of life including lethargy, slower brain processing, heart diseases, diabetes, and even early death. A report by the American Heart Association states that obese children are twice as likely to die before age 55 than their slimmer peers. Food and environment have always been linked to the major cause of infant obesity. However, sleep duration has never been considered in the infant obesity contribution list. [1]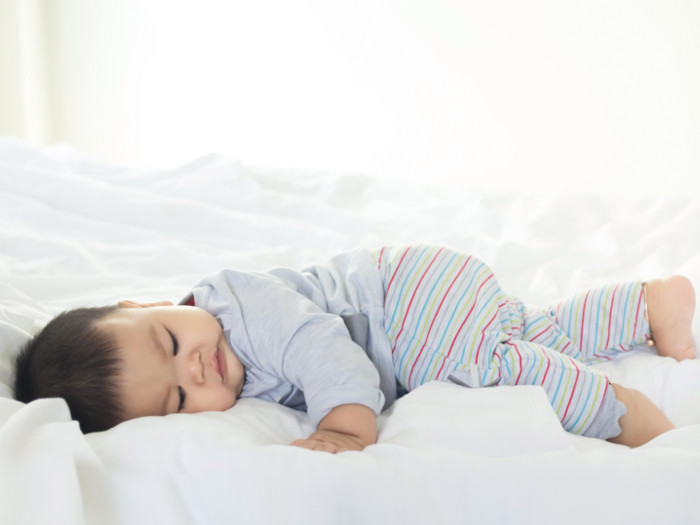 Researchers from the University of Warwick had earlier shown how lack of sleep could double the risk of obesity in children and adults; now, a study highlights similar effects on infants, and adolescents too. According to the study published in the journal Sleep, scientists performed a long-term research by analyzing more than 40 studies to identify the effects. It is the first time a study on the sleep duration of infants and chances of obesity has been performed. The results were tracked on the basis of their Body Mass Index (BMI), which is a measure of body fat based on the individual's weight in relation to their height. The BMI results showed that short sleep duration is a marker of the development of obesity in infants, children, and adolescents. [2] [3] [4]
The data involved in identifying the results were:
Seven studies and more than 14700 participants – infants
Eight studies and more than 31100 participants – early childhood
Three studies and more than 3000 participants – middle childhood
Three studies and more than 26600 participants – adolescence
According to World Health Organization, the number of obese infants and young children was a whopping 41 million in 2016 globally. It is estimated to go up to 70 million by 2025. About 12.5 million children aged 5 years or younger spend a majority of their time in child care settings. This means changing lifestyle and environment, which influence their food and sleep habits. Consumption of calorie-dense food and deprivation of regular sleep cycle contribute majorly to infant obesity. [5]