Not sleeping well and wondering why? Your weight gained over the years may be the cause! Your weight at a young age and weight gain thereafter may be the reason of sleep disturbance in later life, says a study published in the journal Sleep. [1]
Sweden researchers have shown the effect of body mass index (BMI) at a young age and weight gain over years of sleep disturbance in later life. Body Mass Index (BMI) is a measure of body fat of an individual based on their height and weight. The study is one of a kind because obesity has previously been linked to sleep loss but 'number of obese years' affecting sleep has been brought to the surface for the first time.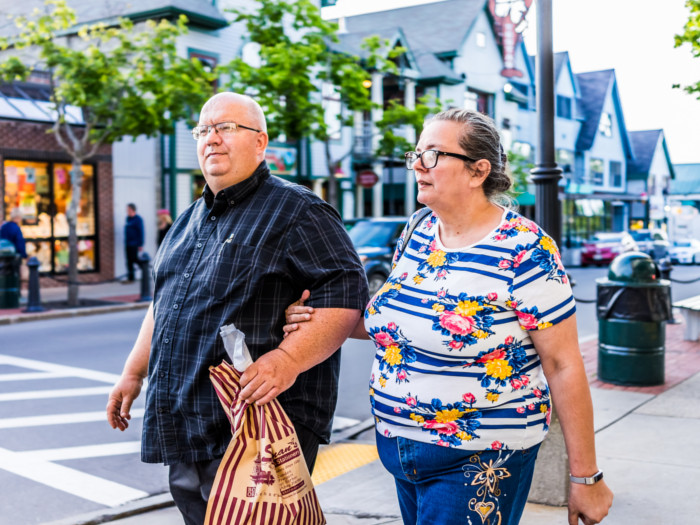 The study was carried out by analyzing clinical data collected on more than 15800 people aged 45 to 75 years, from the Swedish EpiHealth cohort study. Researchers analyzed the BMI of the people at the time of study and their BMI at 20 years of age, through their then self-reported questionnaire. They found out that sleep disturbance was most common among obese individuals. Those who were underweight at age 20 were more susceptible to weight gain and sleep problems in later life. Difficulties maintaining sleep and snoring were also strongly related to them.
According to the National Institutes of Health, about 1 in 6 adolescent in America are considered to have obesity. Unhealthy habits such as eating junk, frequent snacking between meals, lack of physical activity, longer durations on social media and others are responsible for obesity. These habits are incorporated in early life and tend to be continued into adulthood too. [2]
Obesity invites massive health issues including type 2 diabetes, fatty liver disease, cardiovascular problems, gallstone, high blood pressure, and even death. These issues have been reported by several researchers in various studies. Obesity is now interfering with the basic sleep cycle too. Researchers say that the intervention of body fat since a young age gives an alarming signal to parents to keep a watch on their children's diet from childhood.