Eating raw fruits and vegetables is more beneficial for mental health than cooked, canned or processed fruits and vegetables, says a study. The study published in the journal Frontiers in Psychology found that for brain health, it may be important to consider the way in which food was prepared and consumed. [1]
Researchers found that intake of raw fruit and vegetable helped improve mood, enhance life satisfaction, alleviate depression, and improved levels of psychological well-being. These mental health benefits were significantly reduced for cooked, canned, and processed fruits and vegetables.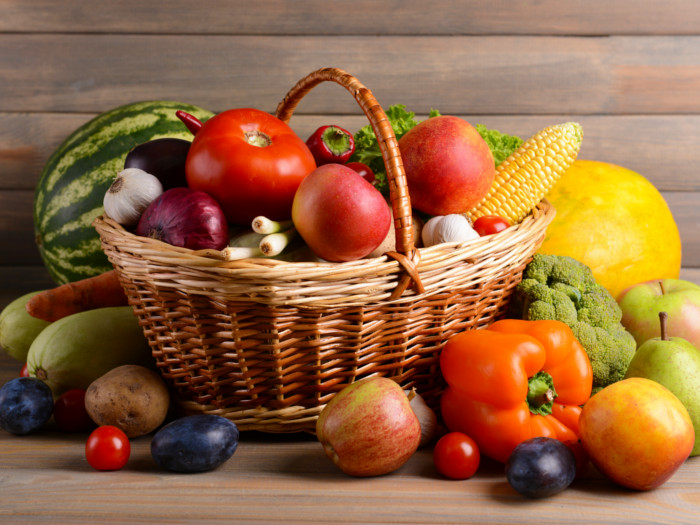 According to lead author Dr. Tamlin Conner, University of Otago [2]: "Our research has highlighted that the consumption of fruit and vegetables in their 'unmodified' state is more strongly associated with better mental health compared to cooked/canned/processed fruit and vegetables. This could be because the cooking and processing of fruit and vegetables have the potential to diminish nutrient levels. This likely limits the delivery of nutrients that are essential for optimal emotional functioning."
Researchers involved 400 people aged 18 to 25 years for the survey. The group was chosen as the youth typically consume less raw fruits and vegetables. The group's mental health was analyzed based on their consumption of raw versus cooked versus canned fruits and vegetables. The demographics, lifestyle and other influences were also considered. The study shows that raw foods had a lot of positive mental benefits which drastically reduced for cooked and canned foods. "This research is increasingly vital as lifestyle approaches such as dietary change may provide an accessible, safe, and adjuvant approach to improving mental health," said Dr. Conner.
While consuming most of the raw fruits and vegetables will boost mental health and provide similar health benefits, researchers recommend a list of the top 10 raw foods for better mental health:
Carrots
Bananas
Apples
Spinach
Grapefruit
Lettuce
Citrus fruits
Fresh berries
Cucumber
Kiwifruit
Go green, feel fresh, and boost your mental health!