Drinkers of red wine have a good reason to pour a glass and toast to good health! Research links moderate consumption of red wine to better gut health through increased diversity in the gut microbiota. The paper was published in the journal Gastroenterology.
Conducted by a team of researchers from the King's College London, the study focused on understanding the effects of spirits such as red wine, as well as white wine, beer, and cider on the gut microbiome. It concludes that as compared to non-red wine drinkers, red wine drinkers have a more diverse gut flora. This diversity was also associated with a decrease in the levels of bad cholesterol as well as reduced obesity levels. [1]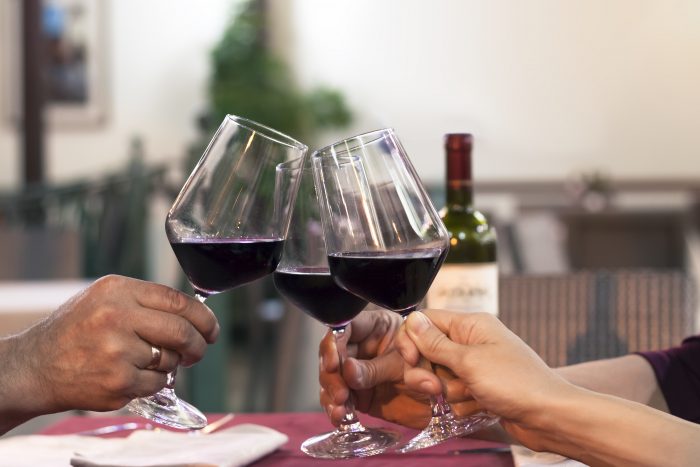 According to the study, this could be attributed to the presence of polyphenols in red wine. "This is one of the largest ever studies to explore the effects of red wine in the guts of nearly three thousand people in three different countries and provides insights that the high levels of polyphenols in the grape skin could be responsible for much of the controversial health benefits when used in moderation," said Professor Tim Spector, lead author of the study.
The three different groups studied were based in the UK, the US, and Belgium. The effects, according to one of the authors, could be easily observed with if red wine was consumed once every two weeks, and notes that moderate consumption serves the purpose of good health.