Now there is a medical reason why you can ask teenagers to keep their phones aside. Teenagers who are constantly on their smartphones are more likely to suffer from depression, anxiety, insomnia, and impulsiveness, according to researchers.
A new study presented at the 2017 meeting of the Radiological Society of North America found that adolescents who are addicted to their smartphones showed a chemical imbalance in their brain. [1]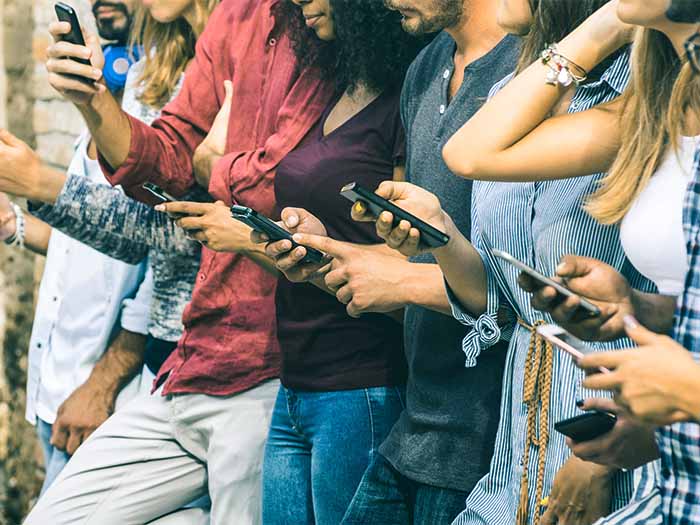 The research, carried out by a group of experts from Seoul's Korea University, evaluated 19 teenagers diagnosed with a smartphone or internet addiction. The teenage group comprised 10 female and 9 male members and their average age was fifteen-and-a-half years. For data comparison purposes, twelve from the group received cognitive behavioral therapy, based on a program designed to help people with a video game addiction.
Brain Chemistry Altered
All 19 teenagers were given standardized tests to determine how severe their addiction was. The tests included questions on how smartphone and internet usage affected their day-to-day activities ranging from social life to sleeping pattern. The researchers then used magnetic resonance spectroscopy (MRS) to gain an insight into the chemical composition of the brains of the teenage group. MRS is a type of MRI that measures the brain's chemical composition.
The teenagers who showed a higher severity of smartphone addiction had significantly higher scores in depression, anxiety, the severity of insomnia and impulsivity. The good news is that the youngsters who received therapy had a relatively lower score, showing a possibility that the chemical imbalance can be treated.
Smartphone Addiction Rising
According to a recent Pew Research Center study, 46 percent of Americans say they could not live without their smartphones. An increasing number of people are becoming addicted to their smartphones and other portable electronic devices for news, information, games and social media networking. [2]