Does your spouse really look fat in that outfit? Your honest opinion to that question could determine your marital satisfaction in the future. The findings of a new study suggest that concerns about the weight of your spouse, or even your own weight, could result in lower marital satisfaction over the years.
Socially popular standards of ideal body weight and shape could make people feel pressured about their own weight as well as that of their spouse. The research article, recently published in the Journal of Social and Personal Relationships, examined whether concerns or expectations about weight affected the quality of the romantic relationship shared by a couple. [1]
The study found that if husbands believed their wife is overweight, it resulted in a decrease in marital satisfaction among the wives as well as them reporting incidents of conflict in the next one year. On the other hand, what the wives thought of their husbands' weight did not impact martial satisfaction or resulted in conflict.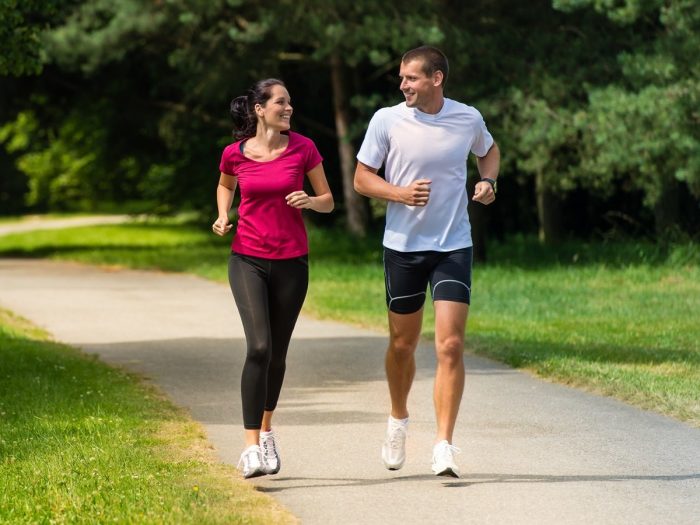 "Our findings suggest the importance of addressing weight concerns and discrediting the thin ideal of beauty in the context of interventions aimed at promoting positive couple relationships," said Anna Hochgraf, Prevention and Methodology Training Program (PAMT) pre-doctoral trainee at Penn State's Edna Bennett Pierce Prevention Research Center, and also the lead author of the paper. "Contemporary beauty ideals in the United States are unrealistic for most adults, so it's important to understand the implications of adults' weight concerns and perceptions of romantic partners' weight for relationship quality." [2]
The study involved 197 couples. Not only were these couples heterosexual and married, but they were also parents to adolescent children. The pattern of these results emerged despite the fact that men were less inclined than women to express the opinion that their spouse was overweight.
According to the CDC, 93.3 million adults in the US were dealing with obesity in 2015-2016, making them prone to cardiovascular and metabolic disorders. Weight and body shape still remain an important part of how people perceive physical attractiveness.