Male breast cancer (MBC) accounts for less than 1 percent of breast cancer cases. That perhaps explains the lack of knowledge and research regarding MBC. However, we do understand that the biology of the MBC differs from female breast cancer, which means that we must study it separately. A recent wide-ranging cohort study, published in the journal Cancer, now sheds some light on the treatment and prognosis of MBC patients in the US. [1]
The research was based on the National Cancer Data Base. Data on 10,873 patients diagnosed with stage I to stage III MBC between 2004 – 2014 was gathered and analyzed. The team found that the average age at which MBC is diagnosed is in the mid-60s. Most patients were diagnosed in stage I or II. 89 percent of the patients were ER+. More than two-thirds of the patients underwent a mastectomy. This is significantly higher than the one-third of female breast cancer patients who go for mastectomy.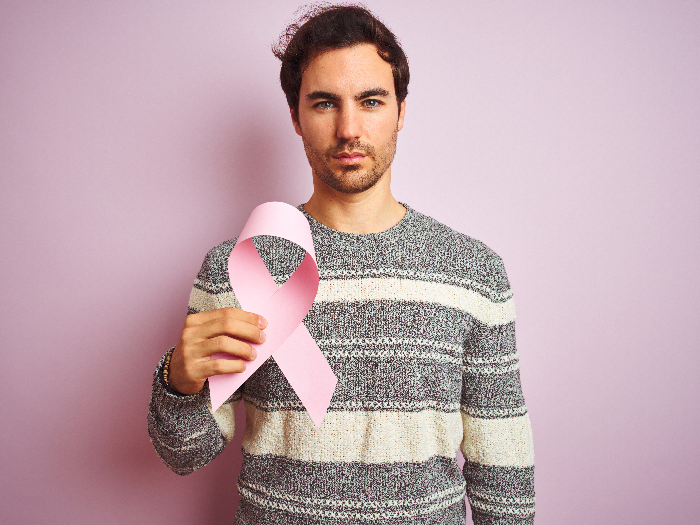 62 percent patients with ER+ tumors went for anti-estrogen therapy. 24 percent of patients received breast-conserving surgery and of these, 70 percent had to go through radiation. 44 percent patients received chemotherapy. Factors that affected survival were race, age, multiple comorbidities, total mastectomy, tumor grade and stage. Treatment has evolved over the years, concluded the study.