Avocado juice is the humble version of the super-trendy avocado smoothie. But that does not mean that it is not as tasty. This three-ingredient beverage is a creamy, thick juice that can easily become your favorite go-to breakfast drink or a pre-workout option. So let's find out how to make it at home.
How To Make Avocado Juice?
Avocados have a rich and buttery flavor, which makes them ideal for dips or as a topping on hot toast. With avocado trending for the last few years, it has been used in novel ways in several recipes. The cubed fruit makes for a delicious addition to healthy smoothies because of its creamy texture and the content of good fats. However, avocado smoothies call for a list of ingredients and sometimes, you may not have it on hand. That's when avocado juice can come to the rescue. It requires just a few ingredients and they are easily available in most people's pantries. [1]
Try this wonderful, no-frills recipe for avocado juice and you may just find that you fall in love with it.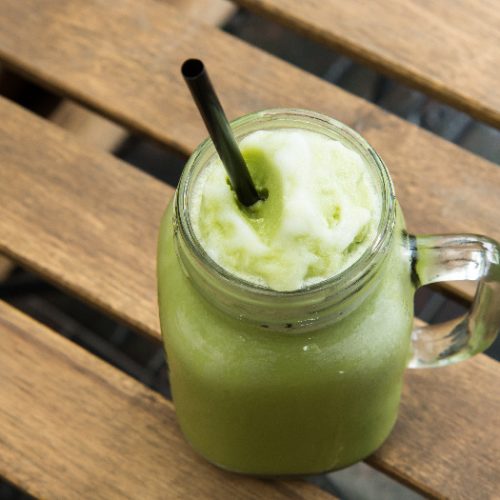 Best Avocado Juice Recipe
A creamy, buttery drink that can be made in under ten minutes!
Print
Pin
Rate
[2]
[3]
Ingredients
1

avocado

ripe

1

cup

milk [4]

1

tbsp

sugar or honey
Instructions
Cut the avocado vertically into half. Twist the fruit so that the pulp gets loosened from the pit. Remove the pit and with a spoon, scoop out the flesh.

Put the avocado flesh in a blender. Add the sweetener. Add half a cup of milk and blend well. Now, add the remaining milk and blend again. This ensures a rich, creamy texture. You can add a couple of ice cubes and give it a whiz.

Serve chilled and enjoy!
Notes
You can substitute cow's milk with any kind of nut milk such as coconut milk, almond milk, or cashew milk. Coconut milk will give it a creamy texture. However, if you use almond or cashew milk, the drink will be thinner in its consistency.
Storing Avocado Juice: People often ask if avocado smoothies or juice can be stored for use later. Sometimes, you may want to make a bigger batch or a double one for later. Smoothies, as a general rule of thumb, can be preserved for a day. The juice can be preserved in a mason jar, which is tightly sealed. But it is best had in 12 hours since it is prepared. You can try adding a little lemon juice to prevent it from changing color due to oxidation. If you feel that the color has changed and you are unsure, use your judgment of taste or smell and if you think something is off, it is best to discard it.
Choosing Avocados For The Juice: Always make sure you make the juice with a perfectly ripened avocado. The flesh should be yellow-green in color and also, semi-soft to touch. Avoid avocados that are raw or have brown spots. If you have a big batch of avocados, you can puree the flesh and freeze them in airtight bags. Make sure you add some lemon juice to prevent oxidation or discoloring. This puree can last for 3 to 6 months but it will not have the same taste like a freshly cut avocado.
Enjoy your avocado juice and let us know if you liked the recipe in the comments below!