In the debate of couscous vs rice, there isn't a clear winner, but there are some obvious differences that any healthy eater should understand!
Couscous vs Rice
Couscous and rice may look similar, but they are definitely not the same in terms of nutrition, uses and health benefits.
Couscous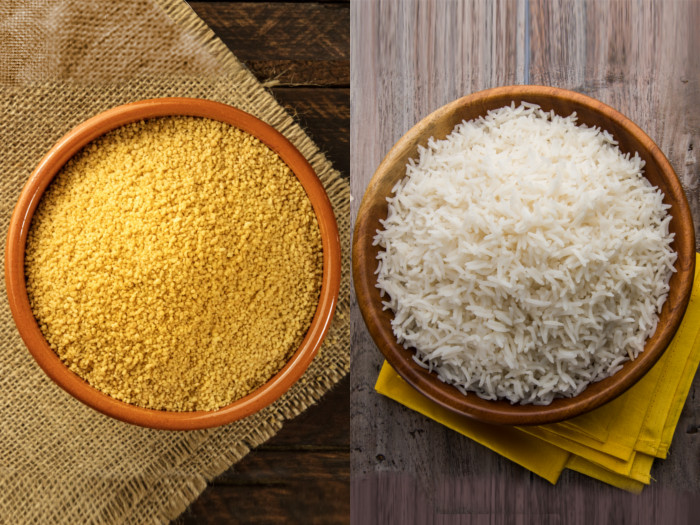 Rice
Unlike couscous, rice is a type of grain and is actually the seed of a

grass

species, typically Oryza

sativa

or Oryza glaberrima.
When it comes to nutrition, rice delivers more than 4 grams of

protein

per cup, as well as a smaller amount of dietary

fiber

– only about 2% of the daily requirement.
One cup of rice also has just over 200 calories, and a similar composition of

nutrients

, including

calcium

,

iron

,

magnesium

and vitamin B6, although all of those nutrients are in lesser concentrations than are found in couscous.
Rice may be the most widely consumed food staple in the

world

, but in comparison to couscous, it is not as nutrient dense, nor does it have as many health benefits.