Yohimbe tea, made from the bark of the yohimbe tree, has been used as an aphrodisiac in parts of Africa since ancient times. While animal studies have confirmed its positive impact on sexual performance, there has not been enough human clinical trials to support the same. However, yohimbe is used by athletes as a dietary supplement to enhance their performance and endurance levels. Let's find out more about this herbal tea.
What is Yohimbe Tea?
Yohimbe tea is made by steeping the finely ground powder of the bark of the yohimbe tree, an evergreen native to Western Africa. The bark of the tree has a compound called yohimbine, which is known to increase sexual libido. According to the US National Center for Complementary and Integrative Health (NCCIH), yohimbine is used in certain prescription drugs to treat erectile dysfunction. However, this differs from the extract and supplements made from the bark of the tree. [1] [2]
How To Make Yohimbe Tea?
You can buy yohimbe tea bark or tea bags online from a variety of retailers, including Amazon or Walmart. Sometimes, the herb may be referred to as johimbe. Always make sure you buy from a reputed seller and follow the package instructions to brew the herbal tea. However, if you want to make your own tea powder, here is the step-by-step method to make yohimbe tea.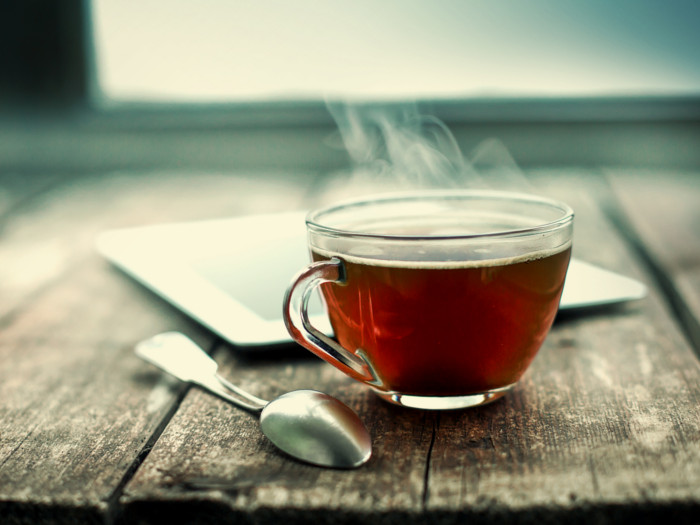 Yohimbe Tea Recipe
In Africa, yohimbe tea is used as an herbal remedy for cough, colds, and to increase libido.
Print
Pin
Rate
Instructions
You can powder the yohimbe bark using a coffee grinder or a spice grinder. Make sure it is finely ground.

Warm 2 cups of water in a saucepan and add 5 tsp of the powdered bark into it. Boil for at least 10 minutes.

Strain the tea using a tea strainer into teacups. You can add cinnamon powder and honey for taste.
Notes
It is advisable to check with your doctor before using herbal supplements.
If you are trying the tea for the first time, it is best to start with half a cup to check if you are experiencing side effects.
Benefits
While the benefits of yohimbe tea or the bark have not been properly researched through human clinical trials, here are the benefits of yohimbine, the major alkaloid in yohimbe bark. [3]
May Treat Erectile Dysfunction
Research published in the International Journal of Impotence Research suggests that yohimbine can help treat organic erectile dysfunction in some men. A study conducted by the Massachusetts-based Center for Sexual Function found that 50 percent of nonsmoking men were able to increase their libido levels during a yohimbine dose-escalation trial. [4]
May Aid in Fat Loss
Yohimbine may help athletes perform better and help in increasing the rate at which the body loses fat. A 21-day study in 2006 monitored the impact of two dosages of yohimbine pills (20 mg) given per day to twenty top-level male soccer players. While there was no change in athletic performance, the players saw a decrease in body fat levels in the body. [5]
Side Effects
Both, the European Food Safety Authority [6] (EFSA) and the US National Institutes of Health [7] (NIH) are cautious in their review of yohimbe bark. The EFSA states that there has not been enough chemical and toxicological characterization study of the tree bark to be able to gauge the safety in food supplements. According to an NIH report of yohimbe, there have been several reports from people suffering from severe side effects. These include:
Also, people with high blood pressure should exercise caution as the herb can increase blood pressure. It also interacts with antidepressants; so, always check with your doctor before ingesting this herbal tea or supplement. [10]