Using peppermint oil for mice is a popular at-home solution for these small pests, but there are a few things to consider before spreading this oil around your home.
Does Peppermint Oil Repel Mice?
Peppermint oil is able to repel mice, thanks to its strong aromatic properties, but it has been the subject of some controversy over the years. While many people make claims about the efficacy of this home remedy, others argue that it is either short-lived or completely ineffective. Spraying or sprinkling peppermint essential oil around your home may be an effective solution, but only for a limited time, as the strong menthol smell of the oil will dissipate quickly. [1]
However, there are many products on the market that rely on the strong smell of peppermint in their products for repelling mice. Since mice rely so heavily on their sense of smell, the powerful stench of menthol is usually enough to deter them from entering an area. Thus, on a fundamental level, peppermint oil is able to repel mice, but only when administered properly and in the right concentration. [2]
How to Use Peppermint Oil for Mice?
If you want to use peppermint oil for mice in and around your home, there are a few simple tips to follow.
Step 1: Place 2-3 drops of peppermint oil on cotton balls, rather than on bare wood or flooring.
Step 2: Place the cotton balls around your home in an area where mice may be able to enter.
Step 3: Be sure to replace the cotton balls twice per week, as the aroma is quick to dissipate.
Step 4: Ensure that the cotton balls are not accessible by pets or young children, as the oil can be toxic.
Step 5: Use these cotton balls in conjunction with an ultrasonic device, repelling the mice in two ways.
How to Make Peppermint Oil Spray for Mice?
Peppermint oil is relatively easy to find in natural health stores, but some people do prefer to make their own mouse repellent at home. This also makes it easier to create a high-concentration form of the oil, which will be more effective in repelling mice with its strong scent. While cotton balls with a few drops of this oil are known to be effective, you can more comprehensively cover your home if you prepare a spray bottle with this repellent. Let us take a look at the recipe below. [3]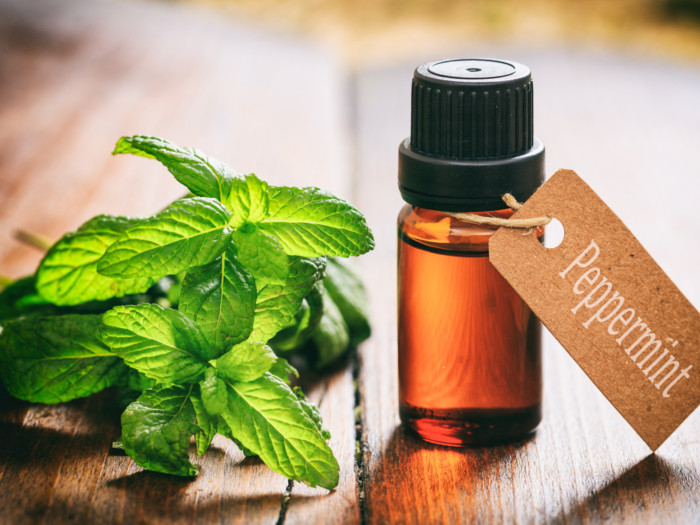 DIY Peppermint Oil Spray Recipe for Repelling Mice
An easy recipe to make this popular at-home solution to repel small pests and rodents
Print
Pin
Rate
Servings:
1
small spray bottle
[4]
[5]
Ingredients
2

tsp

peppermint essential oil

1

cup

of water

4-5

drops

of dish detergent
Instructions
To make peppermint oil for repelling mice, combine two teaspoons of peppermint essential oil with 1 cup of water in a small spray bottle,

Add 4-5 drops of dish detergent to the bottle.

Shake the bottle thoroughly and re-attach the spray head.

Spray liberally in any potential point of entry for mice in your home.
Connect With Us
If you have tried this recipe, we would love your feedback in the comments section below. And while we can't taste it, we would love to see how it turned out! You can connect with us on Facebook or Instagram and tag your picture with #organicfactsrecipes. [6] [7]
Do you wish to share your winning recipes with us? Please click here and fill in the details to get started.