As each day passes by, life gets busier and time slips faster from our hands. Therefore, to cope with this ever increasing pace of life, human civilization is constantly thinking of ways to make things smaller, more compact, and faster. While technology changes from mini through micro to nano; coffee making changes from home roasting, grinding, and brewing to instant coffee and coffee pods. Organic Coffee Pods are the results of this endless research. Coffee Pods are not very new to the world, and neither are Organic Coffee Pods. It has been quite some time since they came to the market, but they are still unknown to a vast population. This article is for those people who either do not know what Coffee Pods are or those who do not know the differences between regular Coffee Pods and Organic Coffee Pods. Here we go!
Organic Coffee Pods: Those who know about them may not see anything remarkable in them, but they may seem strange and sometimes unwelcome to those who are used to a masterpiece churned out by an expert barrista after an intricate and long process. I am sure that these pods were not invented with those hard-core lovers of coffee in mind. However, even they would agree that these Organic Coffee Pods are pretty good, if not the best way to have a cup of coffee. They are one of the fastest ways of having a good cup of organic coffee. Organic Coffee Pods are small packets containing ground organic coffee, somewhat like tea bags, packed in filter paper or cloth pods, each containing a sufficient quantity of Organic Coffee to prepare one serving for an average coffee drinker. These Organic Coffee Pods are the outcome of research to make organic coffee available in "Ready to Use" form for those busy people who neither have time to search and buy organic coffee beans, roast them, grind them at home and brew it to enjoy it, nor to sit hours in a café waiting for a cup of organic coffee. They are targeted to reach those office dwellers who have just enough time to drop a pod into hot water and sip their cup without stopping their work.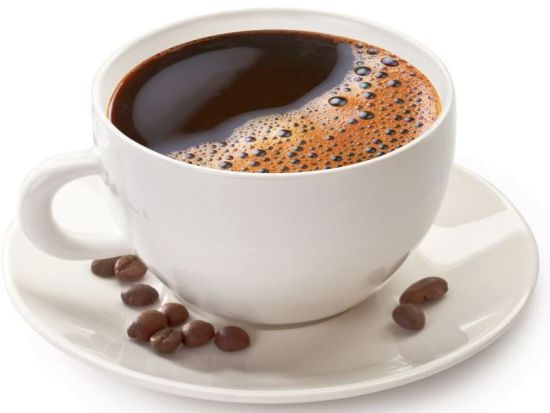 Quality Concern: If you thought that these coffee pods are just another way of selling cheap second grade coffee in attractive wraps of packets, then you were mistaken. You can even find some premium organic coffee in these Organic Coffee Pods, subject to your careful sorting and picking up the right thing. Therefore, if you want to have the best deal; please check the following things before you buy these Organic Coffee Pods.
Do not settle for anything less than 100% organic contents.  Any compromise in this will mean that all of the work and money you spent after this organic thing will have been in vain. For this, check the certificate of organic products on the pack.
Never go for the pods that are made of paper, as paper is hardly organic (you know what it is made up of and how; the extensive bleaching, emulsifying, etc.). Instead, go for the pods that are made of cloth, because cloth (predominantly cotton in this case), can be organic. If you have no other choice but to pick up the paper pods, then make sure that the paper used is organic (I don't know how this can be possible, however).
Organic Coffee Pods from reputable companies bear the name of the variety of coffee they contain. Pick the one that sounds best to you!
Availability: Organic Coffee Pods are not yet popular in India and the subcontinent and are therefore not readily available here. However, they can be found in big shopping malls in metropolitan cities. Things are much different in Europe, America, and Eastern Asian nations. Similarly, they are also not readily available in those places where people are hardcore lovers of classic handmade premium coffees, where coffee is a passion, or a part of the national culture.
Benefits: Organic Coffee Pods are good for your health in the sense that they are organic and free from harmful chemicals or synthetic substances, as well as their adverse effects if we ignore the caffeine contained in it. That being said, we also have Decaffeinated Organic Coffee Pods, but that is another issue. They are also beneficial for the environment, since no chemicals are used in their production, processing, and packaging.
Drawbacks: Barring the lesser availability in some regions and the higher price (the smaller the packs, the higher the retail rates), there is one more drawback. Although Organic Coffee in itself is beneficial for the environment, the pods (paper or cloth) add to the short term garbage (I said short term because the pods are made up of either of paper or cloth, both of which are bio-degradable in due time). This problem is not there when Organic Coffee is prepared or brewed traditionally. Again, I do mention that it is not a persistent or serious problem.
Organic Coffee Pods provide an excellent means to bring organic coffee within the reach of those who have everything but time.
What are you waiting for? Keep one pack of the best available Organic Coffee Pods in your office; dip them in hot milk or water and enjoy some superb and healthy organic coffee while working on your computer, without even getting up from your desk!