Home

›

Herbs

›

Vanilla
10 Impressive Benefits of Vanilla
Vanilla is much more than a delicious flavor ingredient in our baked goods; it also has a number of important benefits, including its ability to treat acne, improve hair growth, speed healing, reduce inflammation, prevent chronic disease, protect the heart, and many more.
Vanilla
Vanilla is an extremely popular ingredient in many different culinary preparations around the world, and the scent of vanilla is unmistakeable to most people. This flavoring is derived from the orchids of the Vanilla genus, which bears fruits that are shaped like pods. These pods can range in size from 5-22cm in length, and are considered of a higher quality when they are larger. However, these pods must be hand-picked at precisely the right time to ensure that the seed pods don't pop, and that they are properly ripe. Harvesting the pods is a time-intensive process, but there is a global demand for vanilla in many different forms, not only for its use in food preparation, but also in natural healing.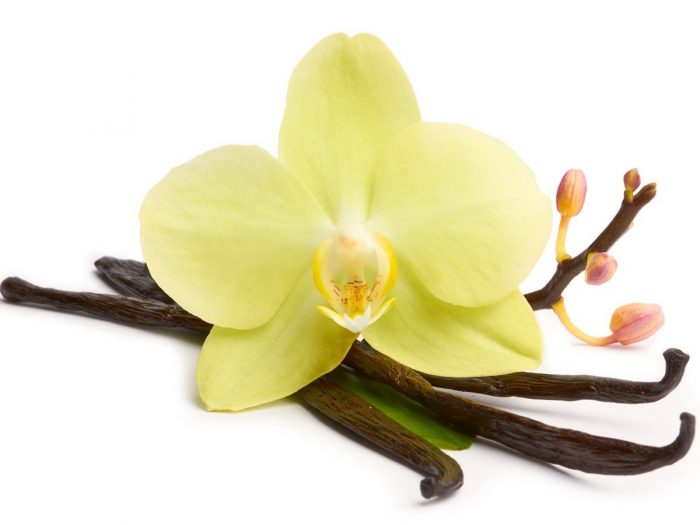 Extract, powder, whole pods and vanilla sugar are the most common forms that you will find vanilla in, and these can be added to countless different remedies and parts of the body. Not only is eating vanilla good for your system, due to the wealth of nutrients, unique organic compounds and antioxidants that the pods contain, but it can also be made into topical preparations. This ingredient has been and will remain one of the most trusted remedies in natural healing, as well as one of the most popular flavors for our palate. Either way, you should look into the many benefits of vanilla, and add it to your weekly intake!
10 Important Benefits of Vanilla
References