Many people know that bananas are healthy but the details of banana nutrition, apart from a high level of potassium, are also important to understand.
What Does Banana Nutrition Include?
A banana contains a diverse range of nutrients, including dietary fiber, vitamin C, potassium, vitamin B6, key amino acids, iron, manganese, magnesium, folate, vitamin A, protein and a number of antioxidants, all of which make bananas one of the most nutrient dense and delicious foods you could add to your diet.
Vitamin C – In a medium-sized banana, you will take in nearly 20% of your daily requirements of vitamin C, helping to keep the immune system strong.
Vitamin A – There is a minimal amount of vitamin A in bananas – about 2% of your daily requirement.
Vitamin B6 – You only need about 1.5 milligrams of vitamin B6 each day, and a single banana provides roughly 20% of that total.
Amino Acids – The only amino acid found in bananas is tyrosine, and while there isn't a huge amount in bananas, it can help improve cognitive function and boost mood.
Dietary Fiber – There are roughly 3 grams of dietary fiber in a medium-sized banana, which is more than 10% of your daily recommended amount of fiber, helping to optimize your digestive system.
Protein – There is only 1 gram of protein in bananas, but every little bit helps in the production of energy in the body!
Iron – Only 2% of your daily iron intake is provided in a banana, but this is helped along by the high vitamin C content, which makes iron more bioavailable.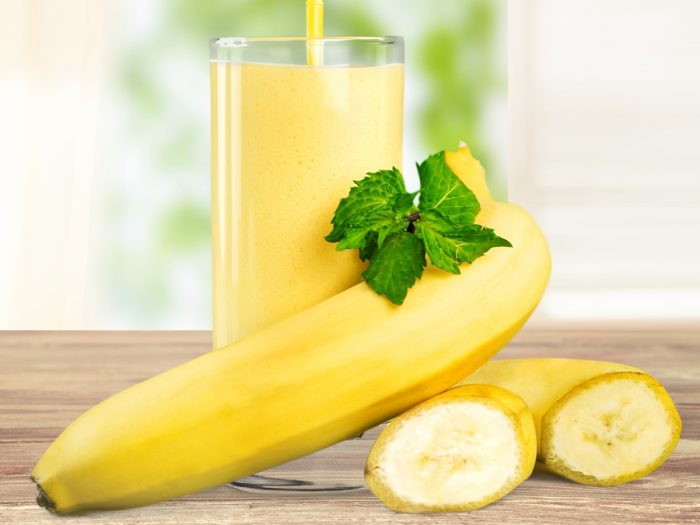 Potassium – Famed for its potassium content, a medium-sized banana actually only has between 10-15% of your daily needs for this mineral; however, it is still one of the best sources and can help keep blood pressure under control.
Manganese – With roughly 0.3 milligrams of manganese per banana, this takes care of roughly 15% of your daily needs for this mineral.
Magnesium – Providing 35 milligrams of magnesium in each banana, just under 10% of your daily requirement is squared away with this popular fruit.
Folate – Experts recommend roughly 400 micrograms of folate every day, and a banana provides about 25 micrograms, roughly 6% of your daily needs.
Antioxidants – The antioxidants found in bananas include lutein, beta-carotene, and selenium, as well as the antioxidant vitamins, such as vitamin A and vitamin C. Thus, banana nutrition helps lower oxidative stress and prevent chronic diseases more effectively.