While you may have never tried Calvados, it is certainly a beneficial type of alcohol that should be enjoyed if you ever make it to France!
What is Calvados?
Calvados is a popular type of apple brandy from the Normandy region of France, which must be aged for at least two years in barrels to earn this distinction. It differs from cognac in that it is made with apples instead of grapes. Calvados gained popularity at the end of the 19th century when a disease ravaged the vineyards of France but fortunately spared the apple orchards. Traditionally made from a mix of over 200 different apple varieties, good calvados taste bittersweet, with subtle notes of spice. The alcohol content is usually 40%, and a 1.5-oz serving contains approximately 13 grams of carbs.
How to Drink?
The recommended way to serve this alcohol is to pour the drink into a traditional balloon glass, then let it sit for 15-20 minutes to let the aromas release. This will further improve the flavor.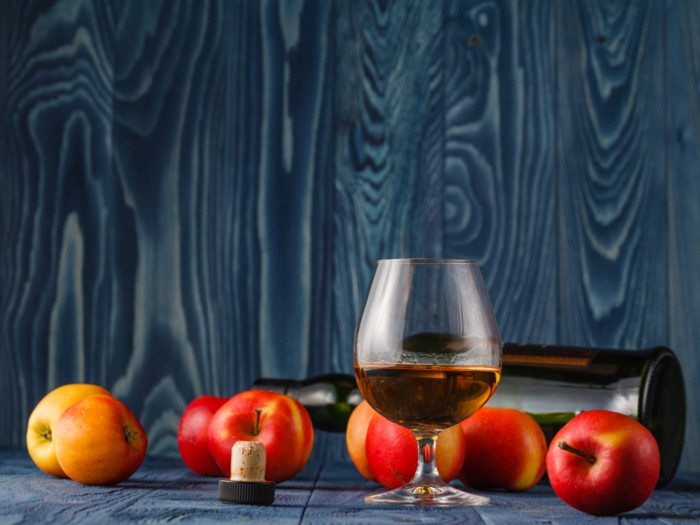 Benefits
Calvados has some amazing benefits, including the following:
This apple

liquor

acts as a warming agent and helps to stimulate blood

circulation

.
This liquor is also a traditional after-dinner digestif and commonly recommended for sipping if you are suffering from

digestive

problems.
A strong glass of this liquor can also help relieve emotional tension and stress. As with any

alcoholic

beverage

, it should only be consumed in moderation, particularly when using for altering your mood.
Calvados Substitute
This specialty alcohol is used as a flavoring agent in many French recipes. If you cannot get a bottle of the original liquor, several substitutions are available. To keep the deep liquor flavor of the brandy, try using the following:
If you want to keep your recipe non-alcoholic, you can choose the following: