The sweet flavor of creme de cacao is known around the world, and you can have this indulgent alcoholic beverage straight or add it to coffee drinks, martinis, and other cocktails.
What is Creme de Cacao?
Creme de cacao is a sweet liqueur flavored with chocolate beans and vanilla. It contains no cream and has an average ABV of 20 percent. According to the book 'The New Taste of Chocolate' [1] [2] by Maricel E. Presilla, white creme de cacao is almost transparent and very sweet. Dark varieties are dark brown, with more caramel flavor. This liqueur is both gluten-free and vegan, possibly making it appropriate for almost anyone to enjoy. It differs from the chocolate liqueur, which can be thicker and much sweeter. A two-ounce serving of creme de cacao contains around 200 calories.
How to Make Creme de Cacao?
It is very easy to make it at home; so let us take a look.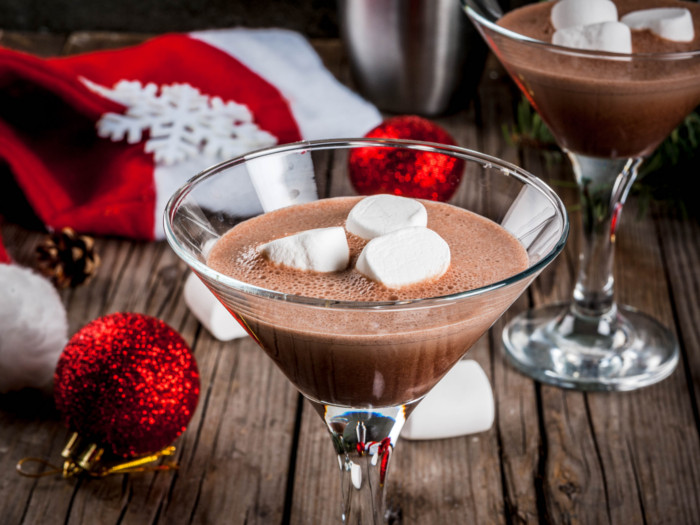 Homemade Creme de Cacao Recipe
You can make this sinful cocktail at home quite easily!
Print
Pin
Rate
[3]
[4]
Ingredients
1 1/3

cups

vodka

2/3

cups

cocoa nibs

1

cup

water

filtered

1` and 1/2

cups

sugar

1

vanilla bean

split open

2

tsp

vanilla extract [5]

8

ounces

cocoa butter
Instructions
To make creme de cacao, first, in a large airtight container, combine 2/3 cups of cacao nibs, 1 and 1/3rd cups of vodka, vanilla extract, and 1 split vanilla bean.

Let the mixture sit in a cool spot for at least two weeks, shaking the mixture every few days.

When ready, strain the liquid, removing all the nibs and vanilla beans.

Dissolve one cup of sugar in one cup of water. Re-bottle the liquid, and let it sit for two days before serving.

To make white creme de cacao instead of dark, use 8 ounces of cocoa butter instead of cacao nibs.

Since it has such a high alcohol content, this popular liqueur can be kept in the refrigerator, for as long as you want, as long as it is tightly sealed.
Creme de Cacao Substitutes
You can use the following substitutes if you don't have it on hand.
Chocolate Liqueur: Chocolate liqueur is a popular substitute for this alcoholic beverage. It will not work in recipes where white varieties of this liqueur are called for.
Kahlua: Kahlua is a coffee liqueur that is strong, dark, and sweet, and can adequately replace this liqueur.
Non-alcoholic chocolate flavoring: Non-alcoholic chocolate flavoring can be substituted in most recipes, although you will also need to change the ratios in your recipe to account for the lack of liquid.
Non-alcoholic chocolate powder: The non-alcoholic chocolate powder can be used as a substitute, but it is best to add the powder to the appropriate amount of liquid that is called for, to keep the recipe intact.
Adverse Risks Associated With Alcohol Consumption: There are several risks involved with excessive consumption of alcohol including violence, injuries as well as the incidence of chronic diseases. According to the Centers for Disease Control and Prevention, people who should not drink alcohol include women who are pregnant, individuals younger than 21 years of age, and people who are recovering from alcoholism or cannot control the amount they drink. Also, it should be avoided by people who are planning to drive or any other activity that required focus and skill. [6]
Do you wish to share your winning recipes with us? Please click here and fill in the details to get started.