The sweet flavor of creme de cacao is known around the world, and if you've never sampled this indulgent alcohol, you've definitely been missing out!
What is Creme de Cacao?
Creme de cacao is a sweet liqueur flavored with chocolate beans and vanilla. It contains no cream and has an average ABV of 20%. According to the book 'The New Taste of Chocolate' by Maricel E. Presilla, white creme de cacao is almost transparent and very sweet. Dark varieties are dark brown, with more caramel flavor. This liqueur is both gluten-free and vegan, making it appropriate for almost anyone to enjoy. It differs from the chocolate liqueur, which can be thicker and much sweeter. A two-ounce serving of creme de cacao contains around 200 calories.
How to Make Creme de Cacao?
It is very easy to make creme de cacao, let us take a look.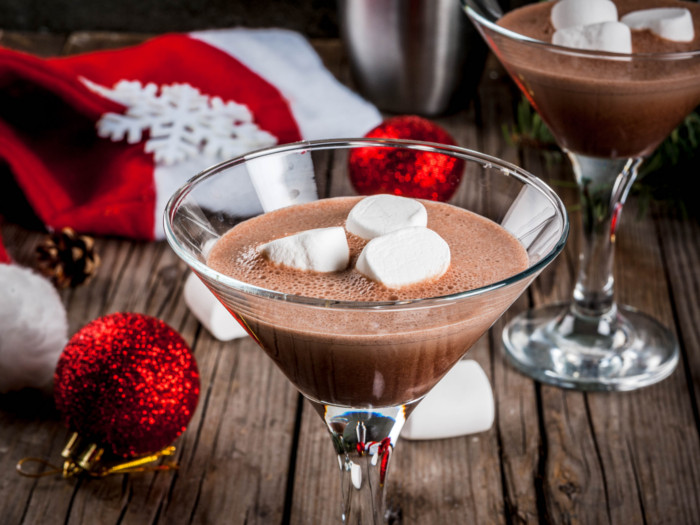 Homemade Creme de Cacao Recipe
Give into your temptations by sipping this sinfully good chocolate cocktail!
Print
Pin
Rate
Ingredients
1 and 1/3

cups

of vodka

2/3

cups

of cocoa nibs

1

cup

of water (filtered)

1` and 1/2

cups

sugar

1

vanilla bean split open

2

tsp

of real vanilla extract

8

ounces

of cocoa butter
Instructions
To make creme de cacao, first, in a large airtight container, combine 2/3 cups of cacao nibs, 1 and 1/3rd cups of vodka, vanilla extract, and 1 split vanilla bean.

Let the mixture sit in a cool spot for at least two weeks, shaking the mixture every few days.

When ready, strain the liquid, removing all the nibs and vanilla beans.

Dissolve one cup of sugar in one cup of water. Re-bottle the liquid, and let it sit for two days before serving.

To make white creme de cacao instead of dark, use 8 ounces of cocoa butter instead of cacao nibs.

Since it has such a high alcohol content, this popular liqueur can be kept in the refrigerator, for as long as you want, as long as it is tightly sealed!
Creme de Cacao Substitutes
There are many creme de cacao substitutes, they include the following:
Chocolate Liqueur: Chocolate liqueur is a popular substitute for this

alcoholic

beverage

. It will not work in

recipes

where white varieties of this liqueur are called for.
Kahlua: Kahlua is a coffee liqueur that is strong, dark, and sweet, and can adequately replace this liqueur.
Non-alcoholic chocolate flavoring: Non-alcoholic chocolate flavoring can be substituted in most recipes, although you will also need to change the ratios in your recipe to account for the lack of liquid.
Non-alcoholic chocolate powder: The non-alcoholic chocolate

powder

can be used as a substitute, but it is best to add the powder to the appropriate amount of liquid that is called for, in order to keep the recipe intact.