Regular consumption of damiana tea can provide important health benefits, particularly for people with digestive issues, or those who need a bit of an energetic boost.
What is Damiana Tea?
Damiana tea is a traditional herbal tea that is made by steeping the leaves of the damiana plant, scientifically known as Turnera diffusa. These dried leaves have been used in traditional medicine dating back to the time of the Aztecs and Incas. These tea leaves are primarily grown in Texas, Mexico, and the Caribbean. The leaves have a number of uses, aside from being made into a tea, such as in herbal smoking combinations and even in certain alcoholic liqueurs. The tea is rich in flavonoids, which can explain many of its health benefits.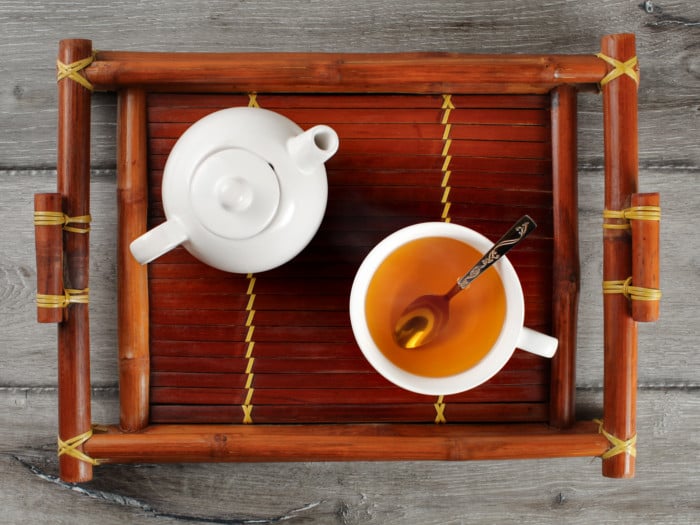 Damiana Tea Benefits
The most notable health benefits of damiana tea include its effects on fertility, sex drive, digestive health and energy levels, among others. The flavonoids found in this tea are able to give your body a major boost, and these stimulant qualities are also known to help increase sex drive and overcome frigidity. The effects that the tea can have on the hormones is undeniable, and not only can it help to improve fertility, but can also regulate menstruation and prevent many of the common symptoms of that monthly cycle.
How to Make Damiana Tea?
Brewing damiana tea is quite easy to do at home, provided you have access to these dried leaves.
Place 2 teaspoons of dried damiana leaves in a tea infuser or teapot.
Bring a

saucepan

of water to boil and then pour over the leaves.
Allow this mixture to steep for 15-20 minutes, then strain the tea.
Word of Caution: Although damiana is great for your health, it is advised to be used carefully by people having liver or kidney problems and pregnant and breastfeeding mums. Although it can be smoked but is not advisable as it can cause severe hallucinations if this happens, go to your nearest emergency hospital.