If you enjoy making your own skincare products or love using natural cosmetics, vegetable glycerin (VG) is something you may be aware of. It is not only used in beauty products but also many food items like low-fat frozen yogurt, ice cream, candies, fudge, cereals, vegetables, and processed fruits. So let's find out where glycerin is available and how to make it.
Where to Buy Vegetable Glycerin?
Vegetable glycerin is available in vape shops, pharmacies like CVS and Rite aid, and supermarkets like Walmart. You can also buy glycerin online on Amazon.
Some of the best-selling brands of glycerin include:
Now Solutions Vegetable Glycerin, 100% Pure
Element 6 Glycerin Vegetable, Kosher USP
Essential Depot Glycerin Vegetable, Non-GMO – Sustainable Palm Based
While you can buy this glycerin from any place you find comfortable, there are certain things you should keep in mind. They are as follows:
Always look for 100 percent or pure glycerin as it is considered top quality, has a long shelf life, and does not oxidize.
If you are buying the glycerin for culinary uses, then check out the label to ensure it is food grade.
Check the expiry date as most VGs expire in one year from the date of manufacturing.
How to Make Vegetable Glycerin?
Glycerin is obtained after heating triglyceride-rich vegetable fats such as soy oil, palm oil, or coconut oil, mixed together with a strong alkali, such as lye. If you want to make it, follow these simple steps and get your own homemade VG.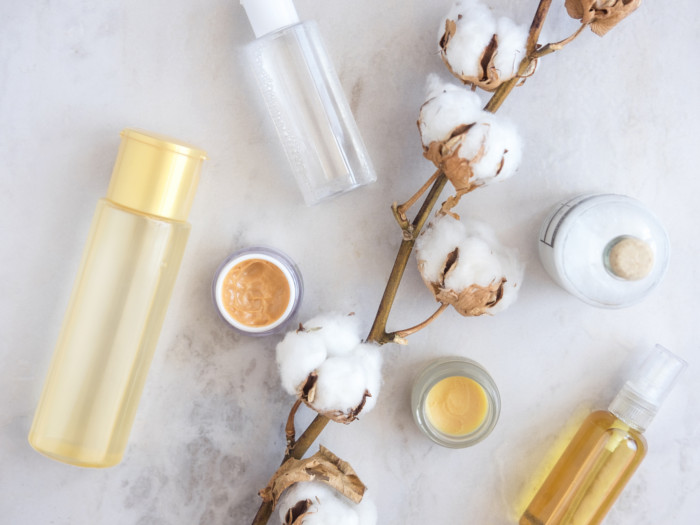 Vegetable Glycerin Recipe
Your go-to recipe for making pure vegetable glycerin!
Print
Pin
Rate
Total Time:
1
hour
30
minutes
Ingredients
1

cup

coconut oil

1

cup

olive oil

2

tbsp

lye

1

cup

water

1/2

cup

salt
Instructions
Combine 1 cup of coconut oil and 1 cup of olive oil in a saucepan and stir the mixture.

Now heat the blend for about 2 minutes till you see the coconut oil melting.

Mix about 2 tablespoons of lye into 1 cup of water in a glass container, particularly a heat-safe one.

Add the lye and water blend to the saucepan and mix it well so that the ingredients are combined.

Continue heating the mixture for about 20 minutes, until it reaches 125 degrees Fahrenheit. You can use a clip-on thermometer for measuring the temperature.

Once you have achieved the above-mentioned temperature, turn down the heat to medium-low, until it falls to 100 degrees Fahrenheit and continue stirring it for 15 minutes. The mixture should thicken now.

Remove the saucepan from heat and add half a cup of salt to it. Mix both of these well.

Let the mixture rest for about 30 minutes. You will be able to see the soap and glycerin separate into different layers.

Using a spoon, lift the layer of soap and keep it in a different container.

Transfer the glycerin into an airtight glass bottle and store it in the refrigerator. This vegetable glycerin can stay up to 4 weeks but if you see a cloudy texture or feel a foul smell, then do not use it.
Notes
You can use various oils like palm oil, jojoba oil, soybean oil or vegetable oils in place of coconut and olive oil. To get your own homemade soap, you can put the soap into a mold and freeze it for 24 hours. Air-dry the soap for about 3 weeks to finish curing them. The process of making glycerin involves exposure to high temperature, so make sure to use a facemask and goggles and wear long pants and full-sleeve tops. If any of these mixtures, come in contact with your skin any time during the process, flush the affected area with cold water and reach out to a doctor if required.
Connect with Us
If you have tried this DIY recipe, we would love your feedback in the comments section below. We would love to see how it turned out! You can connect with us on Facebook or Instagram and tag your picture with #organicfactsrecipes. [1] [2]
Do you wish to share your winning recipes with us? Please click here and fill in the details to get started.