Vervain tea has been embraced for its potentially sedative and calming properties for years. The herb was considered divine by ancient Egyptians as they believed it was born from the tears of the goddess Isis when Osiris passed away. The Aztecs used it as a diuretic and the Native American tribes used it for insomnia, blood circulation, and headache.
In this article, let us take a look at what is this made up of, its benefits, and an easy way to make it at home.
What is Vervain Tea?
Vervain tea is an herbal tea that is prepared by steeping the leaves and flowers of the vervain plant, which is also known as the verbena plant. Scientifically known as Verbena officinalis, this plant grows throughout Europe, as well as North and South AmericMa, but has also been found and used in other parts of the world dating back thousands of years. It is still widely respected and used in natural medicine practice. The taste of this tea is extremely bitter owing to the herb. So, it is commonly mixed with other herbs or is sweetened with honey. [1]
Vervain Tea Benefits
Vervain or verbena tea helps improve your health in the following ways:
How to Make Vervain Tea?
You can make vervain tea in two ways. One is with readily available tea bags and the other by using leaves and flowers of the vervain plant. The tea bags are easily available in supermarkets and online stores.
Let's take a look at the easy recipe to prepare it at home.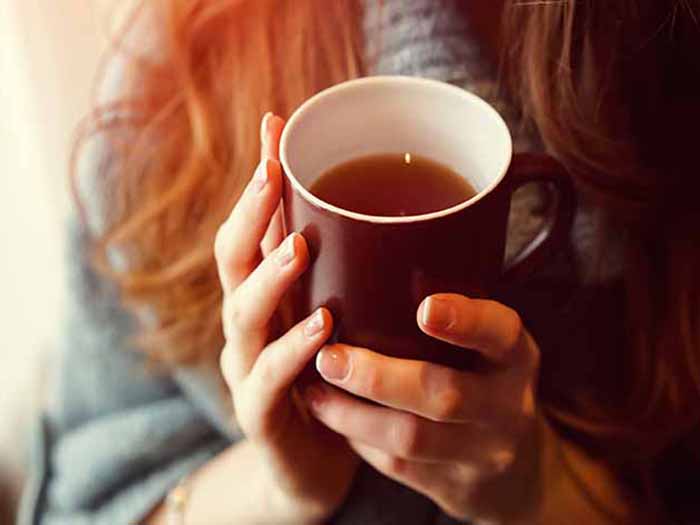 Vervain Tea Recipe
Wouldn't it be nice if you could make this tea at home? Just follow these simple instructions and enjoy your own cup of refreshing vervain tea!
Print
Pin
Rate
Ingredients
4

cups

water

honey, lemon, or stevia

optional
Instructions
To make vervain tea, bring a saucepan of water to boil.

Add 4 teabags to the teapot or tea infuser.

Pour over the boiling water and allow the tea to steep for 5 minutes.

Remove the tea bags and add honey, lemon or stevia to enhance the flavor.
Notes
You can use loose leaf vervain tea in place of tea bags. The ratio is 3 tsp per 8oz for that. Many people also like making iced vervain tea. You can go ahead and experiment with it.
Side Effects
Vervain tea is generally considered safe like many other herbal teas.
However, if you are pregnant or breastfeeding, do consult with your doctor before having it. It can also impact the efficacy of other medications, so you should always speak with your doctor before adding this tea to your health regimen. As with any herbal tea, moderation is key to avoid side effects.