Organic Vegetables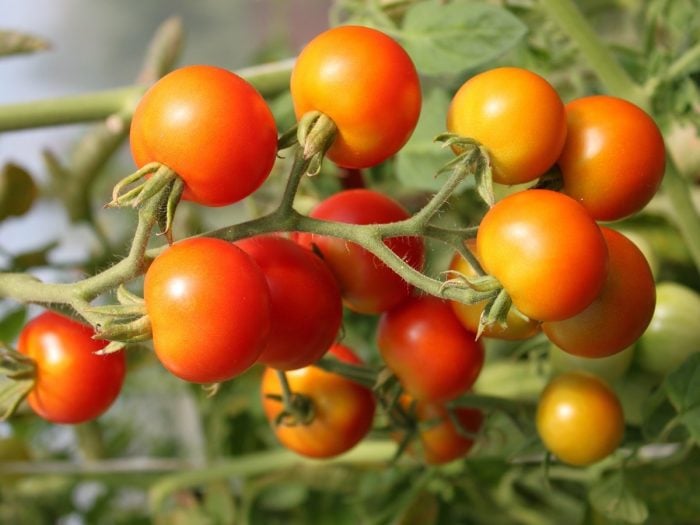 Organic tomatoes fetch a higher premium!
Walk into a vegetable store and enquire about the prices of organic tomatoes and non-organic tomatoes.
You will agree that organic tomatoes fetch 10% to 30% higher price than conventional tomatoes do. This is a big incentive for any farmer to switch to organic farming of tomatoes. You will be surprised to know, but tomato is one of the highest pesticide sprayed vegetable in the world. Hence, growing organic tomatoes gives farmers a satisfaction that they are not using harmful chemicals for growing the crop.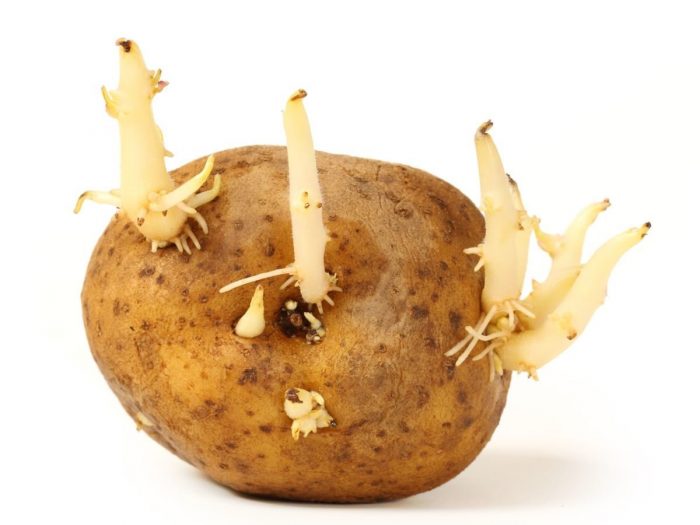 Potato sprouts are often seen when you store potatoes for a long duration. Is it safe to eat sprouted potatoes and how do you prevent potatoes from sprouting?
Potato sprouts are certainly not good. When potatoes sprout, the starch in the potatoes is converted into sugar. It is suggested that if the potato is firm, it has most of the nutrients intact and can be eaten after removing the sprouted part. However, if the potato is shrunken and wrinkled, it should not be eaten.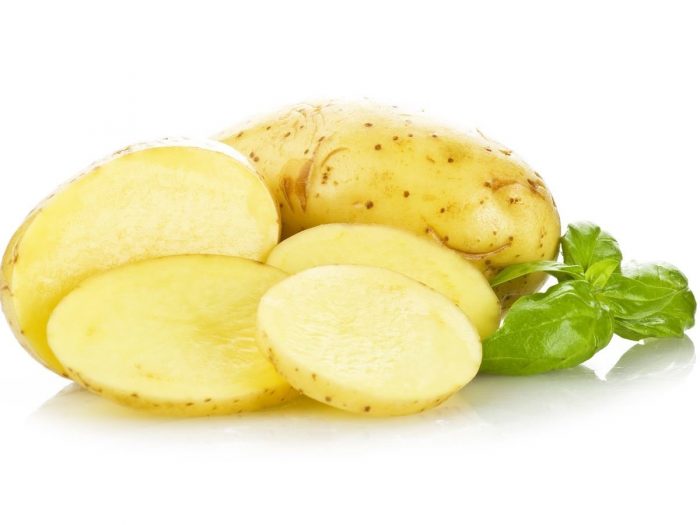 The nutritional value of potato along with its taste and ease of cooking has made it the most popular vegetable in the entire world. Think of the day when you didn't eat even a single dish containing potatoes. Quite difficult, right?
It is said that on an average, an American consumes 62 kg of potatoes each year. We consume almost one spud of potato every day . No doubt, people consume so many potatoes because they are a good source of nutrition.
Natural potato is a good source of calories. In fact many people in poor countries, who cannot afford high-calorie diet such as milk products, meat and pulses, use potatoes as their prime source of calories. In the seveenth century potato became famous across Europe as a crop that could save people during famines. But did you know that it is also a good source of nutrients?