A wonderful citrusy and sweet fruit is the blood orange. Grown in temperate climates, like that of the US and Italy, these oranges get their name because of their unique reddish maroon hue on the inside. They are most popularly used in juices, baked goods, cocktails, and salads. Let's take a detailed look at what these blood oranges are and how they make an interesting place for themselves in the fruit world.
What is Blood Orange?
The blood orange or red-orange is a type of citrus fruit that belongs to the same family as orange, which is Citrus sinensis. It is orange in color on the outside and deep red on the inside. The red color of this fruit comes from its high anthocyanin content, which is a pigment that is commonly found in flowers and fruits, but rarely in citrus fruits. The red color of this fruit starts at the edge of the peel and after covering the edges, it moves inside. Sometimes, you may come across blood oranges that are not entirely red on the inside. This may vary depending on the time of harvest and season.
Blood oranges have fewer seeds and have a distinctive raspberry-like citrus taste to them. Their skin is often harder to peel when compared to a regular orange. The high anthocyanin content in this orange is a result of the conditions it is grown in – cool weather during the night. The fruit has many sub-varieties of which the three main ones include 'Tarocco' (Italy), 'Sanguinello' (Spain), and the 'Moro' (Sicily).
Nutrition & Benefits
There are many known benefits of blood oranges as per various researches and studies. Let's take a look at them in detail below.
Antioxidant
Red-orange or blood orange contains a long list of antioxidants, including polyphenols, flavanones, anthocyanins, and ascorbic acid, which help in reducing the oxidative stress in the body, as per a study published in the Journal of Agriculture and Food Chemistry. Consuming these varietals of oranges increases vitamin C and zeaxanthin content in the body, thereby fighting infections and improving overall health. [1]
Anti-inflammatory
In heart patients, blood oranges are known to improve the endothelial function, thereby improving the flow-mediated dilation (FMD), which means the dilation of the artery when blood flow increases. According to a study published in the American Journal of Clinical Nutrition, blood orange juice helps in reducing inflammation, thanks to its FMD property. [2]
Flavonoids
According to research published in the journal Free Radical Research, [3]citrus fruits, including blood oranges, contain high flavonoid content. Flavonoids are known to have antiproliferative and anticarcinogenic effects that help them fight tumors of the colon, mouth, breast, and lungs among others. [4]
Carotenoids
Another good nutrient found in blood oranges are carotenoids, which are known for their antimutagenic, cardioprotective, and anticarcinogenic effects on the body. They also help in increasing the risk of coronary artery disease and atherosclerosis, as per a research published in the Oxidative Medicine and Cellular Longevity journal.
Other Benefits
As per the World Journal of Gastroenterology, [5]blood orange juice helps in controlling weight gain, insulin sensitivity, and total cholesterol in the body.
Research also suggests that moro orange, a varietal of blood orange, can improve liver steatosis and prevent fatty liver.
The presence of vitamin C in red oranges helps in preventing the risk of developing scurvy and reduce any other inflammation caused by oxidative stress, as per a study published in the Pharmacognosy Magazine. [6]
Blood oranges might be responsible for a lot more benefits, due to their expansive nutrition profile, but further research on that is still awaited.
Blood Orange Recipes To Try
There are many blood orange recipes that you can try at home, these include blood orange margaritas, beer, vodka, and martini, blood orange bread, pastry, and cake, blood orange marmalade and more. We take a look at two of them below.
Blood Orange Margarita
If you are sitting at home with a bunch of blood oranges and you wish to put that party hat on – here is a recipe for you – blood orange margarita! Let's see how it is made.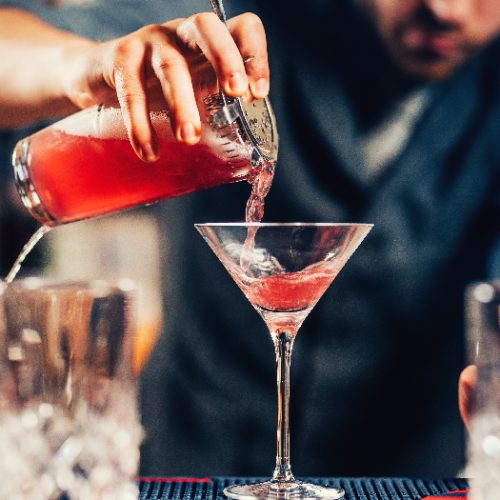 How to Make Blood Orange Margaritas: Easy Recipe
A simple margarita prepared with the freshness of blood oranges, agave nectar, and limes.
Print
Pin
Rate
[7]
[8]
Ingredients
4

ounce

blood orange juice

fresh

4

ounce

tequila

silver/blanco

2

ounce

lime

fresh

2

drop

vanilla extract [9]

2

tsp

agave nectar

2

tsp

sugar

2

tsp

kosher salt

lime wedges
Instructions
To make this margarita, first, mix the sugar and salt on a plate. Now take a wedge of lime and run it on the top of your glass. Once that is done, dip the top of the glass on the sugar and salt blend. Next, you add ice cubes to the glass.

Take a cocktail shaker and fill it with ice. Pour your tequila into it and add the fresh blood orange juice, agave nectar, and lime juice to it. Now, put the lid and shake it well.

Your blood orange margarita is ready now. All you need to do is pour it in your glass and serve it with a slice of blood orange. Enjoy!
Notes
You can also use the same recipe with vodka and give it your own twist, however, in that case, it won't be called margarita anymore.
Blood Orange Marmalade
While many people think that the only time to have a marmalade is during breakfast, we wouldn't agree to that – try adding this special blood orange marmalade to your vanilla ice cream or on a buttered toast or bagel. Let's take a look at the recipe below.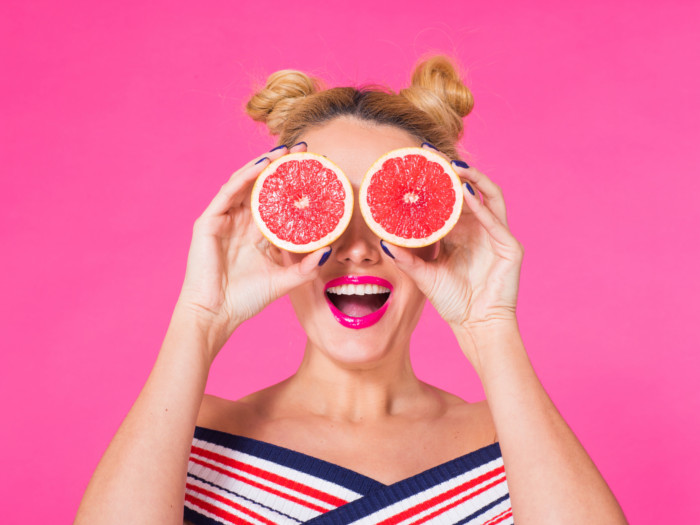 Ingredients
10

blood oranges

6

cups

water

5

cups

sugar

white
Instructions
Firstly, wash the outside of the blood oranges thoroughly until they are clean of dust and other particles.

Now, cut the top and tail of the oranges and then slice them in two halves. Remove the core of each orange so that you are now rid of the seeds. Keep this aside.

Next, you thinly slice the oranges widthwise first and then lengthwise.

Take the sliced oranges and put them in a bowl filled with water. On the other hand, collect all the cores and seeds in a small cheesecloth and tie it tightly from both ends. Now, submerge this bundle in the same bowl with your blood orange slices and water. Refrigerate overnight.

In the morning the next day, remove the cheesecloth bundle and dump it. Take a large pot and transfer your blood oranges and water into it. Add sugar and stir till it mixes well. Now let the mixture boil over medium heat. Once boiled, keep it on low flame till the water reduces to its half. Keep stirring occasionally.

Your marmalade is almost ready now. Turn the heat off and place it in the fridge for ten minutes, post which it should not be too runny. If it is indeed still runny, then you may want to heat it for another 10 minutes and repeat the process till the desired consistency is achieved.

Transfer your hot blood orange marmalade to jars and store it in the refrigerator to dig in anytime.
Notes
Some people also prefer to add strawberries and wine to their marmalade. Be sure to get the measurements of each ingredient right in order to get the best results.
Word of Caution
It is important to exercise a certain amount of caution with these oranges as they may cause an excess of potassium in the body, as per various sources. This can pose a threat to those taking beta-blockers, as potassium is known to increase blood pressure. Another caution that goes with all the other citrus fruits also goes for blood oranges; they can cause acidity in those with gastrointestinal problems. Blood oranges are highly acidic and they can result in heartburn or acid reflux. On the whole, be safe, eat healthy, and stay in control.