The home remedies for bone spurs include the use of a cold pack, linseed oil, flaxseed hot pack, foot bath, turmeric, mild exercise, foot care, warm up, and weight loss.
Home Remedies for Bone Spur
Cold Pack
You can use a simple ice pack to cure a bone spur. An ice pack is applied over the projected area and pressed softly. Alternating hot and cold packs also increases the blood flow to the affected area and are effective means of curing bone spurs.
Turmeric
Turmeric powder can be taken three times a day as it has used for many years for its healing properties. This alleviates the pain and cures bone spurs as well.
Footbath
If the spur occurs at the heel, one can take a foot bath with alternating cold and hot water. It has been found to be an effective home remedy.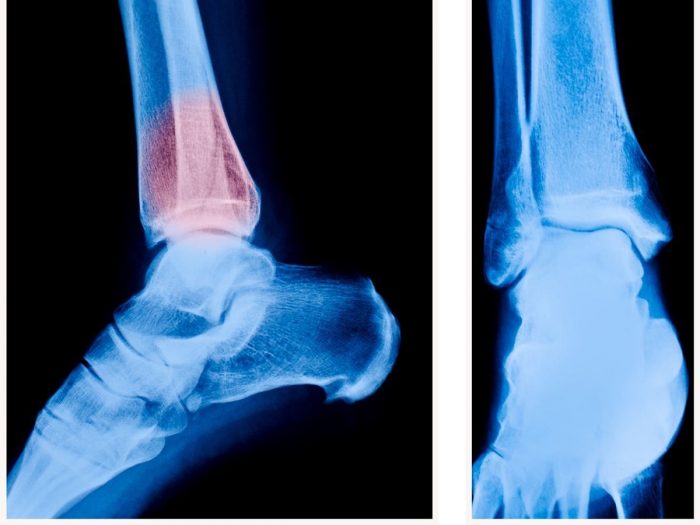 Foot Care
As per the Nevada Foot Institute, one can prevent the occurrence of bone spurs by reducing the excess pressure on the foot responsible for the discomfort. This can be done by avoiding or changing tight shoes and keeping soft pads as inserts in your shoes.
Warm Up
According to the Duke Health, one must be cautious regarding there movements before and after intense physical exertion. Before beginning any physical activity, the region affected by bone spurs must be warmed up with a slight massage or light movement. This will decrease the pain caused before and after the activity.
Mild Exercise
Mild exercises like yoga or asanas can be performed, both of which have been found to cause a gradual reduction and eventual elimination of bone spurs.
Linseed Oil
A clean cloth soaked in warm linseed oil should be kept on the area of the bone spur. Cover this with a heating pad to obtain relief from pain.
Flaxseed Hot Pack
A hot pack made up of flaxseed can be applied to the affected region. This has been found to help in relieving the pain due to bone spurs.
Weight Loss
Weight loss leads to a decrease in pressure over the affected region, especially with regards to foot-based bone spurs. One should reduce their body weight to avoid an excessive burden and undue pressure.
There is no specific diet regime to be followed during the course of the growth of a bone spur. However, by paying attention, and a little caution, one can remain protected from this painful condition.