You may have heard of a green tea shot and wondered if it is a popular health drink as green tea is associated with antioxidants. However, a green tea shot is a popular cocktail that looks like green tea but is made with Jameson whiskey, sprite, peach schnapps, and sour mix.
How To Make A Green Tea Shot?
If you want to learn how to make a green tea shot, it is surprisingly simple in comparison to some of the other mixology creations of recent years. So, let's get straight to it!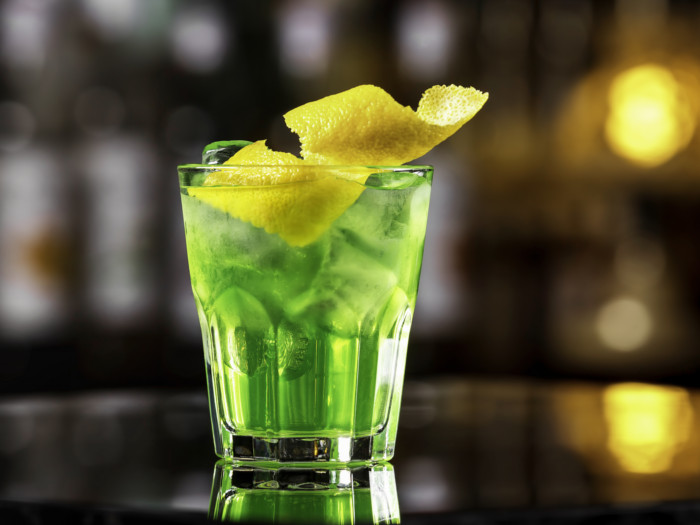 Instructions
Add 0.5 ounces of Jameson Irish whiskey to a shaker.

Add 0.5 ounces of peach schnapps and a dash of Sprite to the shaker.

Add 0.5 ounces of sour mix. Shake thoroughly and pour into a glass!

To make a perfect green tea shot, there should only be about 1 ounce of alcohol, half of that being a 40% alcohol content, the other half being 15-20% alcohol. This recipe makes only one shot; double the ingredients to prepare this for two shots.
Notes
Also, if you were hoping to learn about a true-to-its-name green tea shot, simply use a half teaspoon of green tea extract powder and mix it into 2 ounces of water. Shake it up thoroughly and then drink it down, which should give you a healthy boost, although the taste might not be the most pleasant thing you've ever experienced!
Adverse Risks Associated With Alcohol Consumption: There are several risks involved with excessive consumption of alcohol including violence, injuries as well as the incidence of chronic diseases. Alcoholism and binge drinking is detrimental to your overall health and can undo any possible good things that moderate amounts can impart. According to the Centers for Disease Control and Prevention, people who should not drink alcohol include women who are pregnant, individuals younger than 21 years of age, and people who are recovering from alcoholism or cannot control the amount they drink. Also, it should be avoided by people who are planning to drive or any other activity that required focus and skill. [4]
Do you wish to share your winning recipes with us? Please click here and fill in the details to get started.