If you are looking for an easy, creamy, bake-free, sweet treat, peanut butter fudge is your go-to. Whether it is the holiday season or not, this fudge can be made anytime. We don't think a fudge like this is resistible unless of course, you have a serious peanut allergy. So without a further delay, let's go right into knowing the easiest peanut butter fudge recipe you will ever come across!
How to Make Peanut Butter Fudge?
This peanut butter fudge recipe is so simple, you will love it! All you have to do is boil milk and sugar, then add the peanut butter and vanilla extract to the mixture. Stir all of these to get a smooth batter and then spread it over a baking sheet to cool down!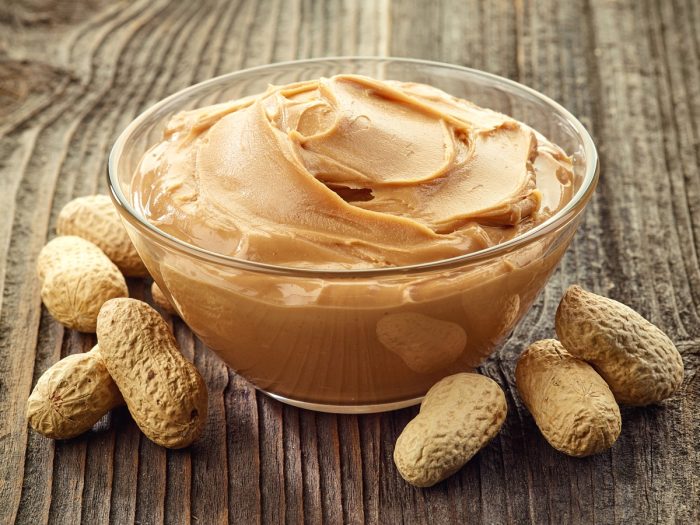 Peanut Butter Fudge Recipe
A buttery and creamy homemade treat for all!
Print
Pin
Rate
[1]
[2]
Instructions
Using the butter, grease the baking pan. Although an 8*8 inch pan is best for making 16 pieces; if you have a smaller pan, you can repeat the same process for the rest of the mixture.

Heat the saucepan for 30 seconds. Then bring the granulated sugar and milk to a boil.

Let the milk and sugar boil for 2-3 minutes and simultaneously keep stirring them.

Once you see the milk boiling and the sugar particles completely dissolved, remove the saucepan from heat.

Now add peanut butter and vanilla extract to the milk.

Once you do that, stir the mixture to get a smooth consistency. You can also use a beater to make sure there are no lumps.

Now using a spoon, pour the mixture into the baking pan that you had greased earlier. Let it settle evenly on the pan.

Now, allow the fudge to cool down at room temperature. This will take about 2 hours approximately.

If you are salivating already and want to cool it as fast as you can, you can keep the fudge to chill the refrigerator. This will speed up the cooling process and your fudge will be ready to eat in an hour.

To check if you can slice the peanut butter fudge into pieces, dip a knife edge into the mixture. If it is sticky, then let it cool for some more time; if it is hard enough, then you can go ahead and slice the fudge into 1-inch squares.

You can also make the fudge more interesting by adding toppings of walnuts, pecans, etc.
Notes
If you want to make a dairy-free peanut butter fudge, you can use other milk options like almond, soy or coconut milk. This will slightly change the taste of the fudge. Children love to eat chocolate in any form. To give them a surprising treat, you can also add a chocolaty flavor to the fudge. Just add some choco chips to the mixture before putting it on the baking sheet. When it comes to storing, peanut butter fudge stays on the counter for one to two weeks. You can keep it in an airtight container in the fridge to increase its shelf life to 1 month. Although having said that, we are pretty sure this fudge will be so tasty that everyone will finish it in a second. You wouldn't really have to worry about storing it. So start preparing the peanut butter fudge and enjoy it with your friends and family!
Connect With Us
If you have tried this recipe, we would love your feedback in the comments section below. And while we can't taste it, we would love to see how it turned out! You can connect with us on Facebook or Instagram and tag your picture with #organicfactsrecipes. [6] [7]
Do you wish to share your winning recipes with us? Please click here and fill in the details to get started.