Viognier is not the most common variety of wine grape in the world, but it has contributed its sweet notes to one of the most popular French wines in history.
What is Viognier?
Viognier is a type of grape varietal that grows in the south of France and is used to produce a wine of the same name, as per the book 'Wine: Flavour Chemistry', published by Jokie Bakker and Ronald J. Clarke. This wine variety is a white wine, and is well known for its full body and fruitiness, along with notes of peach and honeysuckle. Styles of this wine can be oak-aged or not. Aging the wine in oak barrels gives the wine the taste of vanilla and a creamy mouthfeel. It has a soft acidity and a generally sweet taste. A typical viognier ABV ranges between 13% and 15%.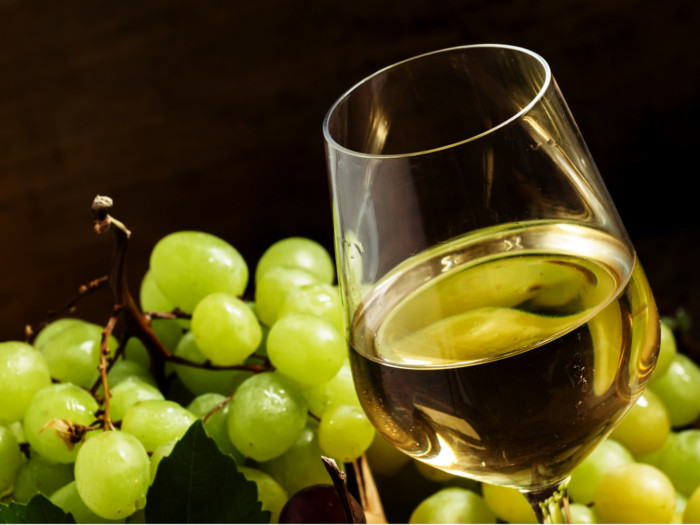 Viognier vs. Chardonnay
Origin: Chardonnay

grapes

are descended from Pinot grapes, whereas viognier grapes are not.
Flavor & Aroma: While both this wine variety and chardonnay are white, barrel-aged wines, they have very different

aromas

. Viognier has a floral aroma, reminiscent of rose petals and

tangerines

. It contains some almond flavors as well. Chardonnay has a very strong flavor and aroma of golden apple, with some

citrus

notes that are sharper than the French wine in question. It is much less

acidic

than chardonnay, with a floral aroma and soft, oily mouthfeel, as per a research published by

Tracey E.

Siebert

, The Australian Wine Research Institute.
Pairing: It pairs well with vibrant hot spices, like turmeric or

chili

, and root vegetables, such as carrots and sweet potatoes. Chardonnay, as a result of its creamy texture and

citric

brightness, with little sweetness, can be paired best with white, lean proteins like fish or chicken.