Using garlic while cooking is one of the best ways to spice up your meal, and boost your overall health, but many people don't know how to mince garlic. There are many different methods of peeling and preparing garlic for your culinary needs, but some ways can take more time than others, or require wasting more of the garlic than you want. Most importantly, if your recipes call for a sizable amount of garlic, incorrectly mincing garlic can make your recipe miserable!
How to Mince Garlic?
If you don't know how to mince garlic, there are a few things you need to remember if you want to quickly and effectively get your garlic ready for a dish.
To begin with, pick up the large garlic bulb, which is wrapped in papery layers, and may even have a hard stem still attached. Remove as many of those outer layers of paper as you can, without compromising the general shape of the bulb.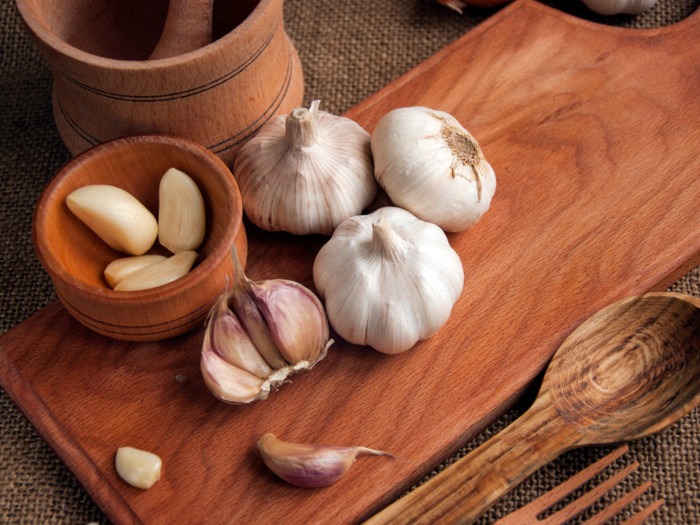 Next, you will want to loosen up the individual cloves as much as possible, so squeeze the bulb back into a ball and roll it between your hands for 15-20 seconds. This will help the cloves separate from their individual paper casings.
Now, separate the individual cloves (there should be between 6 and 12 in an average garlic bulb. At the point where those cloves were attached to the main bulb, there will be a hardened area. Slice this small edge off with your chef knife.
Lay each individual clove on a cutting board and place your chef's knife on top, with the clove slightly closer to the top of the knife than the sharp edge of the blade. Whack your hand forcefully on the knife blade, causing the garlic clove to burst out of the papery layer, making it very easy to remove and dispose of the casing.
Now that the cloves have been extracted, you can chop them finely, using a rocking motion with a sharp chef's knife. For many recipes, a simply sliced clove is satisfactory, but other dishes may call for minced garlic.
Once you have chopped the cloves as finely as possible, add those pieces to a garlic press. Squeeze the garlic all the way through the press before using it as the recipe requires!
Word of Caution: As this simple guide to mincing garlic explains, you will need to have the right tools, including a sharp knife. Due to the "whacking" of the knife, there is an implicit risk in this mincing style. Always use caution when working in the kitchen, and be particularly careful if you are trying this trick for how to mince garlic for the first time.