Knowing your way around the best vegetable oil substitutes for baking will ensure that you remain the master baker in your kitchen, even when you're missing such a key ingredient.
Vegetable oil sold commercially is usually a blend of palm, corn, and other industrial cooking oils. It is used in many baking recipes to add fat without additional flavor. Vegetable oil also has a high smoke point, so it will resist burning and won't cook off. It is a common pantry staple around the world and readily found at most grocery stores.
Vegetable Oil Substitutes for Baking
The best reason to use vegetable oil substitutes for baking is if you're trying to reduce the fat in a recipe. However, sometimes you just want to whip up some chocolate chip cookies, but don't have vegetable oil in the cupboard. Whatever the situation, these ingredients are great alternatives, healthy or not.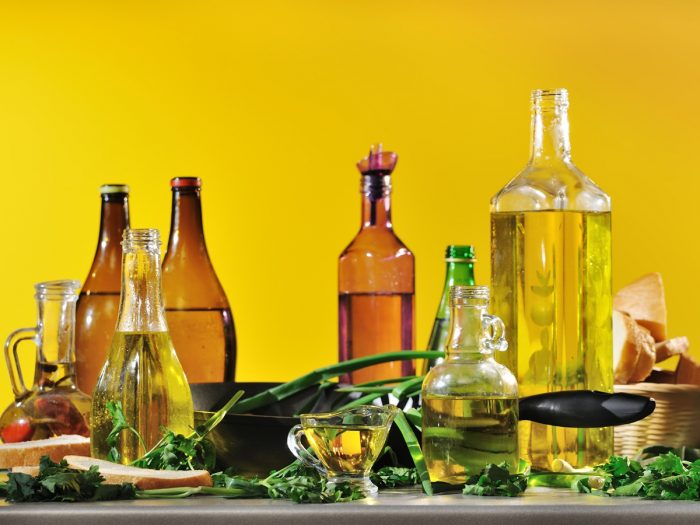 Shortening
Shortening is simply vegetable oil that has been hydrogenated into a semi-solid form. It is one of the best vegetable oil substitutes for baking if you have it. Several commercial brands are sold regularly in the baking section. Shortening is flavorless and should be melted before using to ensure that you are using the correct liquid amount called for in the recipe.
Margarine
Margarine is another product that is already primarily made of vegetable oil and therefore makes a great substitute. The only difference is that margarine has been formulated to taste like butter, so it may add a buttery flavor to the recipe. Melt it down before using for liquid accuracy.
Butter
Butter is a high-fat milk solid, and when used instead of vegetable oil, it will produce a creamy, rich texture in baked goods. In fact, many people prefer to use butter instead of hydrogenated vegetable oil, which provides a slightly stronger structure and great flavor. This is not a great substitute for other vegetable oil uses though, like grilling and frying, as butter has a much lower smoke point than vegetable oil.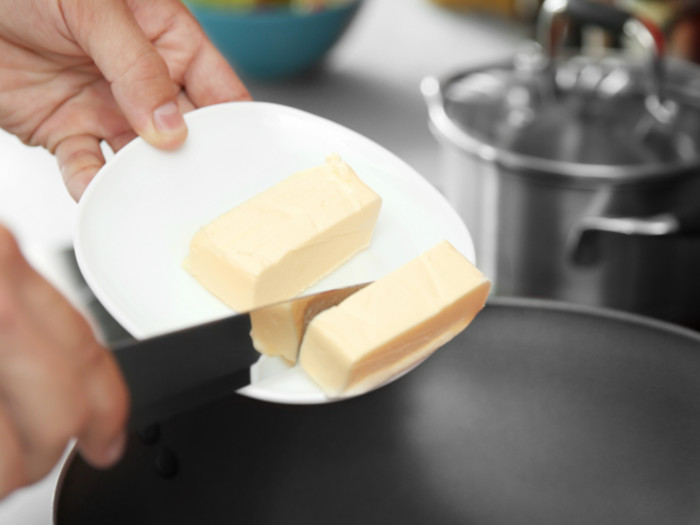 Yogurt
Plain unsweetened yogurt works well as a healthy substitute for vegetable oil when baking cakes or brownies. You can substitute for a 1:1 ratio for any recipe. Yogurt helps provide the moisture and if you use a full-fat version, it will also provide the fat.
Applesauce
This alternative to oil shows up in many healthy eating recipes, as well as vegan, plant-based recipes. Applesauce is low-fat but provides all the moisture of the oil. However, without another source of oil in the batter, your baked goods may turn out dry. Half applesauce, half oil is a great combination to cut calories without sacrificing texture.
Banana
Like applesauce, mashed or pureed banana can also provide moisture and structure to a recipe without adding fat. However, bananas have a very distinctive flavor, so check to make sure the flavor profile of the dish can handle it.