The home remedies for duodenal ulcer include the use of bananas, honey, carrot juice, raw cabbage, fiber-rich foods like oats, barley, lentils, and fruits rich in vitamin A like tomatoes, peaches, and watermelon.
A duodenal ulcer is a crater which forms when the acid that is naturally produced by the stomach corrodes the lining of the small intestine (duodenum). According to studies, it has been concluded that bacteria is the main reason behind duodenal ulcers. As soon as the bacteria are killed, the ulcers vanish.
If they are not cured within a few days, it can become a serious problem and might need more intensive medical attention. Duodenal ulcers have no particular time frame as far as a cure is concerned. Precautions need to be taken at all times until the ulcers are completely gone. Let us explore some of the best home remedies for duodenal ulcers which can be very handy and one can see immediate results with them.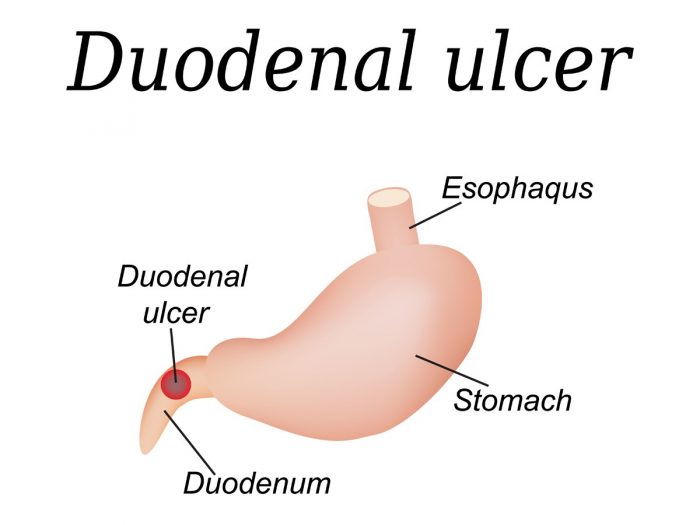 Home Remedies for Duodenal Ulcer
The following home remedies for duodenal ulcers can be very effective depending on the intensity of the ulcer or the underlying cause:
High Fiber
Fiber-rich foods such as oat, barley, lentils, carrots, beans, and soy products are very effective in reducing duodenal ulcers.
Chamomile/Dandelion Tea
Chamomile tea and dandelion tea are well-known for healing infections. Drink these on a daily basis to help keep your internal system clean and wash away any bacteria, even if you are not suffering from duodenal ulcers.
Vitamin A
Fruits and vegetables rich in vitamin A should be eaten daily since they can reduce the risk of duodenal ulcers. Some of the best examples are watermelon, peaches, carrot juice, raw cabbage, oranges, and blackberries. You can have these as juices, in salads or as a snack.
Honey
Raw honey helps to reduce the inflammation in the stomach and protect your system against many diseases and allergies. Make a habit of including honey in your meals. Spread it on mixed grain bread or use it as a sweetener in tea.